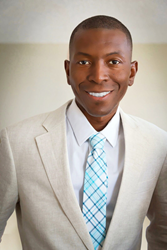 "Passive income from digital publishing allows you to get paid over and over again for the same effort."
RALEIGH, N.C. (PRWEB) March 09, 2020
Kindle Cash Flow (KCF) Live kicked off a 20-city nationwide tour at the top of the year and shows no signs of slowing down. The signature event hosted by accomplished digital marketer and mastermind Ty Cohen has garnered international buzz for those looking to learn and master the art of Kindle digital publishing. This covers everything from planning, writing, outsourcing, pricing, marketing and publication.
KCF Live has curated an experience that merges education with entertainment, in other words learning in an interactive, lively and dynamic environment. "We have fun! This is not a stuffy event. We have music, social interaction, and build community engagement. Since Kindlers are family—it's like a family union", says Cohen.
Attendees are being exposed to exclusive training on building an end-to-end infrastructure for their digital publishing business while receiving hands-on, personalized guidance to ensure that they have a customized, working blueprint that's executable upon exiting. "Calling KCF Live a hands-on workshop is a complete understatement. It's more of an awakening to a clear understanding and blueprint to a gateway for generational freedom. Make the next live event a requirement, not an option." -- Shannol Lee Grant, KCF Live Attendee
Unlike some events where attendees are inundated with information, theoretical strategies and inspiration only to return home not knowing even where to begin, KCF Live is committed to the success of every attendee, answering every single question, and ensuring that a comprehensive checklist is completed.
A wide net has been cast that captures interests from age 20 to age 70. They include multi-generational seekers, entrepreneurs and retirees who are fresh to the digital publishing space and looking to learn a new skillset, those seeking an additional stream of income, and those "Kindlers" who are looking to up level their existing business. Whatever the interests, generating passive income whether supplemental or retirement income and building generational wealth are the financial rewards that follow.
Expect to work closely with Ty one-on-one and his team and walk away with your business up and running ready to make sales. Learn the exact system that Ty has used and currently uses to generate tens of thousands of dollars a month in passive income. His company has seen e-books generating an average of $500 per month. Imagine having 5 books e-books cash flowing at $2,500, 10 e-books at $5,000 or 20 e-books at an impressive $10,000 in monthly income. Comparable returns are equivalent to the stock market or real estate investing. This highly duplicatable and proven process requires no sales, employees, customer service, websites, funnels, or technical know-how. It's essentially a three-pronged approach.
A: Research and find your topic (literally millions to select from)
B: Write your content (or have someone to do it for you)
C: Publish your content (using Amazon's Kindle platform)
At KCF Live, you'll get real-time mentorship and have access to those who have made the mistakes and now can systematically guide you with getting everything set up and running 100%. Definitely, a value-added event worth exploring.
The next KCF Live event will take place in the Washington, DC metro (Rockville, MD) at the LURN center on April 25th and April 26th. Register now to secure your seat.
About KCF Live at http://www.KindleCashFlow.com/live
About KCF at http://www.KindleCashFlow.com
About Ty Cohen at http://www.TyCohen.com