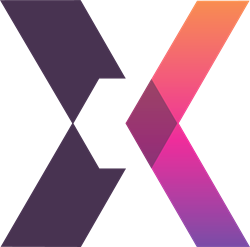 Our solution translates into measurable gains for our customers, from operational efficiency to risk reduction, and ultimately, to better performance and cost savings
NEW YORK (PRWEB) February 25, 2021
Senfino AI, a leading fintech company that provides AI solutions for Asset Management, today announced the close of a strategic investment from Kinetix Trading Solutions, an innovator in Trade Management and Compliance software. This investment will enable Senfino to continue its growth within asset management and to leverage its cutting-edge eXplainable AI framework for new opportunities in capital markets.
Senfino's growth is currently driven by its two core product offerings: Senfino Vi and Senfino Opportunities. Vi is a proprietary eXplainable AI framework, recognized by Forrester as a Responsible AI solution, that allows developers to rapidly build Machine Learning-based decision support systems, which not only outperform popular deep learning solutions but also offer rich insights and visualization to upgrade the way decisions are made within organizations. Use cases can include recommendation, anomaly detection, and prediction.
Senfino Opportunities – built atop Senfino Vi – modernizes research on the buy-side by streamlining the time and cost needed to get to an investment decision while offering a quantifiable new source of alpha for investment professionals. "In a world where quant funds are dealing with massive redemptions and traditional active managers struggle to attract new investors, a real paradox has developed in the industry. With neither approach presenting a clear winner, the future must lie somewhere in between, and that's exactly where Senfino has come in," said Mark Zurada, CEO of Senfino AI.
"Our unique value goes far beyond our proprietary deep tech. Senfino's understanding of active investing has allowed us to take hold of the market and give our customers bespoke layers of edge. Our solution translates into measurable gains for our customers, from operational efficiency to risk reduction, and ultimately, to better performance and cost savings," added Mark. "We are thrilled to partner with Kinetix and access the reach and expertise of a leading global organization as we expand our services to new customers and domains."
Amit Karande, CEO of Kinetix, said "Our investment in Senfino will allow us to fast-track explainable AI implementations in Trade Management. There are a lot of optimization opportunities in the post-trade and collateral space that convert to real savings for institutions. What makes it even more exciting is that the Vi engine can be trained to sniff out control issues that still shake up the C suite," Amit added.
About Senfino AI http://www.senfino.ai
Senfino's mission is to upgrade the way decisions are made within organizations. We integrate our proprietary AI-driven intelligence products into traditional decision-making processes, thus enriching the experience and driving to better outcomes across the board.
About Kinetix Trading Solutions http://www.kinetixtt.com
Kinetix is a global FinTech and RegTech solutions provider, supporting a variety of capital markets clients with trade management, regulatory compliance and disruptive technology solutions.