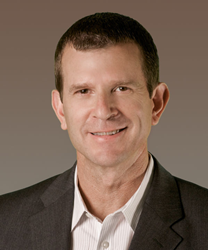 "I started King Realty Group to provide an unparalleled experience for buyers and sellers...Side offers us a support system unlike any other, and a technological platform that is second to none."
SAN FRANCISCO (PRWEB) September 10, 2020
King Realty Group today announced it has signed an agreement with Side. This partnership gives King Realty Group the ability to expand its highly acclaimed services with Side's world-class marketing and technology platform as part of its arsenal of services.
King Realty Group was established by the award-winning broker and founder Lance King. An independent broker since 2005, King has also been a sales and marketing professional for more than three decades, and has founded three successful companies in the real estate and construction fields. He and his team have achieved more than $350 million in real estate sales and offer unmatched local expertise along with the flexibility, adaptability, and family environment of a boutique firm.
Partnering with Side will ensure King Realty Group remains at the cutting edge of the ever-evolving Bay Area market. With Side running the backend as Union Real Estate, King Realty Group will have the freedom to do what it does best: provide top-tier service that far exceeds the competition. King Realty Group is supported by Side's one-of-a-kind premium brokerage platform, which provides transaction management, property marketing, lead generation, business growth opportunities, vendor management, and infrastructure solutions. This allows King Realty Group to offer clients even more personalized attention and superior care.
"I started King Realty Group to provide an unparalleled experience for buyers and sellers—one that's forged by deep market expertise, absolute dedication to clients' best interests, the latest in technology, a reputation that makes things happen, and a team of really good people who are also fun to work with," says King. "Side offers us a support system unlike any other, and a technological platform that is second to none."
Side is led by experienced industry professionals and exceptional engineers who develop technology designed to improve agent productivity and enhance the client experience. Based on its belief that homeownership is a fundamental human right, Side is on a mission to improve the public good by providing top-performing real estate agents, teams, and indie brokerages with the best system, support, service, experience, and results.
About King Realty Group
Highly trained, at the top of their game, and respected by clients and industry professionals alike, King Realty Group has earned a spot as one of the most respected real estate firms in the Bay Area with over $350 million in sales and countless satisfied clients. Serving San Francisco, the East Bay, Marin, and the Peninsula, King Realty Group provides a personalized real estate experience singular in its excellence. Guided by an absolute commitment to putting the clients' interests first, the highly knowledgeable, agile team is on a mission to ensure buyers and sellers achieve their real estate goals while making the process as enjoyable and stress-free as possible. To learn more, visit https://king-realtygroup.com/.
About Side
Side transforms high-performing agents, teams, and independent brokerages into successful businesses and boutique brands that are 100% agent-owned. Side exclusively partners with the best agents, empowering them with proprietary technology and a premier support team so they can be more productive, grow their business, and focus on serving their clients. Side is headquartered in San Francisco. For more information, visit http://www.sideinc.com.