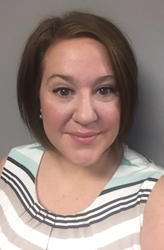 I'm only concerned with exceeding guest expectations!
Chicago, IL (PRWEB) May 24, 2017
River North's luxurious Kinzie Hotel located just steps away from the Magnificent Mile has appointed Jill Farley as Director of Sales & Marketing. The boutique property named after Chicago's first citizen, John Kinzie, features an art-forward contemporary design along with a Chicago-centric identity. Farley, a native of the Chicago/NW Indiana area, brings 10-plus years of hospitality experience to her new position, many of those with the Four Seasons corporation.
"Adding Jill to our team gives us a new competitive advantage," said Kinzie Hotel General Manager Andrew Eck. "Her diverse background in hospitality and her strong group base will help Kinzie continue its momentum as one of the leading independents in the city."
Having begun in the hospitality industry as a server, and working her way through catering before sales, Farley is focused on employing her wide-ranging skills into her new position. "I'm not here to wheel and deal," added Farley in describing her style. "Transparency is my M.O., and I'm only concerned with exceeding guest expectations!"
Farley plans to incorporate best practices learned at bigger brands, however now without the same constraints. "Kinzie's owner, Portfolio Hotels & Resorts, encourages employees to think outside the box," continued Farley. "I bring fresh ideas with a personal touch." Prior to her appointment at Kinzie Hotel, Farley was the Director of Sales for White Lodging, where she oversaw 10 hotels and nearly 1,500 rooms near Midway airport, including brands like Marriott, Hilton and Hyatt.
As her driver for Marketing at Kinzie, Farley is looking to integrate the hotel's Chicago Starts Here mantra into programming. Whether it's customizing a Chicago-centric amenity or tailoring a Chicago-centric menu with the gastro pub food partner Public House, Farley aims to create authentic experiences for guests. The 215-room Kinzie Hotel incorporates elements of the Chicago story through nearly every aspect of its makeup, from art on the walls to custom pet packages to names of meeting rooms.
Regarding her Sales positioning with clients, Farley emphasizes all the reasons to plan group and leisure travel to Kinzie Hotel, whether it's a corporate group, wedding block or association looking to enjoy the benefits of the River North neighborhood. In addition to three distinct meeting spaces with state-of-the-art technology capabilities, Kinzie Hotel features the multi-functional Double Cross lounge for private parties. Every morning at Kinzie Hotel begins with a deluxe continental breakfast served on each guest floor, and every evening starts with a reception in Double Cross lounge featuring hors d'oeuvres and cocktails. The hotel is located within minutes of the Merchandise Mart, Navy Pier, and McCormick Place, offering one of the most convenient business or leisure hotel locations in downtown Chicago.
###
Kinzie Hotel is located at 20 W. Kinzie St (Chicago, IL 60654). For more information or to make a reservation, visit http://www.kinziehotel.com.
Media Contact:
Jody Grimaldi
Grimaldi Public Relations
630.470.0044
jody(dot)grimaldi(at)gmail(dot)com