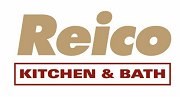 Reico's generosity helps both the environment and the needy. Their efforts are a worthy example of corporate responsibility, compassion and innovation in their community.
Springfield, VA (PRWEB) December 18, 2013
Reico Kitchen & Bath is giving back this holiday season with the donation of 232 company computers through Project Reboot to help school-aged children of low income families. Reico was able to donate 112 laptops and 120 all in one desktop computers, a necessity for any student trying to keep up with today's academic demands. Together with Project Reboot, Reico is enabling easier access for a better education to those who cannot afford, or do not have sufficient access, to a computer.
"At Reico, we are always looking for ways to give back to our local community. With having recently updated our computers, we realized we had a valuable resource to share with the community. Through Project ReBoot we were able to donate the majority of our computers to this cause which happened to be perfect timing being so close to the holiday season," says Judy Radwanski, a leader of Reico's IT department who helped coordinate the donation.
Project Reboot acts as a "middleman" for schools, non-profits and individuals. Volunteers weed out donated computers that are outdated or that cannot run the latest operating system or software. As part of the Microsoft Registered Refurbisher program, Project Reboot assures that each computer is installed with properly licensed software appropriate for a student's needs. Project Reboot also provides both warranty and after-warranty support for any computer obtained through the program.
"Without companies like Reico donating their used computer assets to Project Reboot we would not be able to continue our work refurbishing computers for the poor and disabled," says Dennis Courtney, president of Project Reboot. "Reico's generosity helps both the environment and the needy. Their efforts are a worthy example of corporate responsibility, compassion and innovation in their community."
Reico Kitchen & Bath continuously strives to give back to the local community. Each year they donate gifts to the Salvation Army Angel Tree Program. Reico has also supported The Loading Dock in Baltimore, Md. and the Wounded Warrior Project with product donations, they have given aid to the American Red Cross for tsunami relief, and is currently donating holding a coat drive at their Richmond branch.
About Project Reboot
Project Reboot is a non-profit providing quality computer systems to low income families with school aged children throughout the metropolitan Washington, DC area at the lowest possible cost. Project Reboot's all-volunteer staff accepts charitable and corporate donations of computer hardware, professionally refurbishes it and makes it available for low income families, the disabled and non-profit agencies throughout the Washington, DC area. Since their beginning in 1997, Project Reboot has produced more than 11,000 refurbished computers. For more information, visit http://www.projectreboot.org.
About Reico Kitchen & Bath
For 60 years, Reico Kitchen & Bath is the premier distributor of kitchens and bathrooms in the mid-Atlantic region with 21 stores covering VA, MD, DE, PA and NC. While they are the largest kitchen and bath distributor in the country, the success of their company has been structured around earning the business and appreciation of their clients. It is their goal to have every customer recommend them. They offer full turnkey service, providing cabinets, countertops, appliances, installation and everything else for a kitchen or bathroom project. Come to where the professionals have trusted their own businesses to since 1952, and watch Reico bring the dream of a new kitchen or bathroom to life. For more information visit http://www.reico.com/.
Contact
Jim Grace
Director of Marketing & Training
Reico Kitchen and Bath
Phone: 703 245-0414
Email: jgrace(at)Reico(dot)com