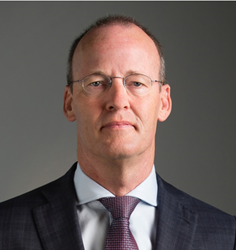 WASHINGTON (PRWEB) May 06, 2020
The Group of Thirty (G30) announced today that Prof. Dr. Klaas Knot, President of De Nederlandsche Bank and Vice Chair of the Financial Stability Board, has accepted an invitation to join the Group's membership.
The Group of Thirty, founded in 1978, is an independent global body comprised of economic and financial leaders from the public and private sectors and academia. It aims to deepen understanding of global economic and financial issues, and to explore the international repercussions of decisions taken in the public and private sectors.
Dr. Jacob A. Frenkel, Chairman of the Board of Trustees, stated: "We are delighted to welcome Klaas to membership of the G30." Dr. Frenkel continued: "I know his incisive intellect and careful analytical approach to addressing the many challenges the global financial community confronts will add a great deal to our collective deliberations."
Tharman Shanmugaratnam, Chairman of the G30, said: "The Group's policy deliberations and studies will be more important than ever in the wake of COVID-19 and the unprecedented challenges it will pose in the coming years, wherever we are. I look forward to Klaas's contributions to this future thinking."
Professor Klaas Knot stated: "I am pleased to join such an illustrious membership. I look forward to engaging on issues of greatest concern globally and supporting the G30's mission."
A full G30 membership list is available at http://group30.org/members.