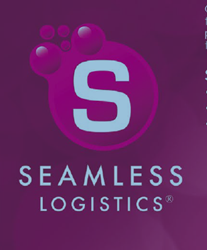 We take care of the whole process, from booking flights to ensuring that the limousines arrive at the correct pickup point on time and then on to their next stop.
LOS ANGELES (PRWEB) September 10, 2018
KLS Worldwide Chauffeured Services is officially launching an ambitious new venture, said Alex Darbahani, the company's founder. Seamless Logistics is now handling large-scale travel arrangements for major events of all types. "We've been providing these services for about three years with great success. Considering the recent trends in ground travel and the increasing importance of large public and private events for major organizations, providing complete support for all types of big and complicated events nationwide and worldwide through Seamless Logistics makes sense," said Mr. Darbahani. The new division was introduced to select members of the industry at the GTBA Convention in July.
"Everybody knows that planning air and ground travel for an individual or family on a trip can be a headache," said Mr. Darbahani. "Think about multiplying that hundreds of times as you transport executives, VIPs, and other guests from their homes, to their local airports, into the planes and then off the plane, into a car in the destination city and off to their hotel or convention center. It's not easy, but we take care of the whole process, from booking flights to ensuring that the limousines arrive at the correct pickup point on time and then on to their next stop," said Mr. Darbahani.
"Logistics is about getting people where they need to be efficiently and safely, and we're using the latest high-tech to make sure that operations go the way they're planned," Mr. Darbahani added. "We've got state-of-the-art GPS monitoring so that we're able to make sure everything goes according to plan, while also leaving room for last minute changes. We've also got a mobile app so that clients can keep in touch easily and get our updates and information, including knowing the name of the KLS chauffeur who will be taking care of them before their car arrives."
"We are also here to help companies keep up their standards with branding," Mr. Darbahani said. "We make sure that everyone involved with providing service on your trip is dressed to the nines and, of course, are highly experienced and skilled professionals in their field. The whole idea is to help our clients maximize the positive impact of their events on the guests. In cases where a company is marketing a drink or a snack food, for example, we make sure that the car is stocked only with products made by the client or that the client wishes us to stock."
"The C-suite people are really responding to our efforts, and we've worked with some of the biggest names in world commerce, including MasterCard, Pepsi, Hyundai, Verizon, the IMF [International Monetary Fund], as well as MUFG, the largest bank from Japan," said Mr. Darbahani. "Our clients keep telling us that we're making it a lot easier for them to accomplish their goals and they don't have to worry. That's the whole idea."
Readers who would like to learn more about Seamless Logistics and KLS Worldwide Chauffeured Services can contact the firm at 855-308-5466 or visit its website at https://klsla.com.