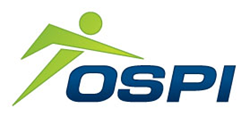 The minimally invasive knee replacements at OSPI allow for a faster rehab, less post-op pain and an outpatient procedure!
Gilbert, Arizona (PRWEB) August 11, 2015
The top orthopedic surgery practice in the East Valley of Phoenix, OSPI, is now offering minimally invasive knee replacement procedures. The knee surgery allows patients the ability to often go home the same day, have less postoperative pain and a faster rehab course. Call (480) 420-3499 for more information and scheduling.
The typical total knee replacement procedure involves cutting significant muscle tissue and a stay of several days in the hospital. The usual length of postoperative recovery averages three months.
With the minimally invasive approach offered by the Board Certified orthopedic doctors at Orthopedic Sports Performance Institute, the muscle tissue is spared while the joint replacement placed is just as functional as the conventional. Along with the tissue being spared, there are numerous pain relieving techniques utilized intra-operatively which result in less pain afterwards.
Patients are typically able to rehab faster, often in half the time. Patients typically are able to start driving faster and use less pain medications. Dr. Doug Clouse is the highly experienced knee replacement doctor in Arizona at OSPI. The Gilbert orthopedic surgeon has performed hundreds of successful knee replacements, with patients raving about his treatment.
Most insurance is accepted at OSPI, including Medicare, Personal Injury, PPO's, some HMO's and more. For the top knee replacement doctor in Arizona, call (480) 420-3499.