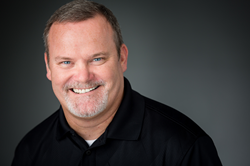 This was an incredible opportunity to work for a hypergrowth cybersecurity organization. I have a passion for educating people on cybersecurity topics and possess skills in security awareness, so an advocate role at KnowBe4 was an ideal fit for me. -James McQuiggan
TAMPA BAY, Fla. (PRWEB) November 06, 2019
KnowBe4, the provider of the world's largest security awareness training and simulated phishing platform, today announced the hiring of James McQuiggan as a new security awareness advocate for the U.S.
McQuiggan has over 20 years of experience in cybersecurity. Prior to joining KnowBe4, he worked at Siemens where he held various cybersecurity roles, including product and solution security officer for Siemens Gamesa Renewable Energy. In this role, he consulted and supported various corporate divisions on cybersecurity standards, information security awareness and securing product networks. McQuiggan is a part-time faculty professor at Valencia College in the Engineering, Computer Programming and Technology division. He also volunteers for several initiatives through (ISC)2, including president of the (ISC)2 Central Florida Chapter, a member of the Board of Trustees for the Center for Cyber Safety and Education and Safe and Secure Online education and awareness program volunteer where he has educated over 7,000 students, parents and teachers.
"James is a passionate educator, which is a perfect fit for the type of person we look for to fulfill an advocate role," said Stu Sjouwerman, CEO, KnowBe4. "Our global team of advocates is an invaluable resource for KnowBe4, and we're excited to add another experienced cybersecurity professional to our growing organization."
"This was an incredible opportunity to work for a hypergrowth cybersecurity organization," said McQuiggan. "I have a passion for educating people on cybersecurity topics and possess skills in security awareness, so an advocate role at KnowBe4 was an ideal fit for me. The people, benefits and the culture are what attracted me to the organization, and I look forward to contributing to the team."
For more information on KnowBe4, visit http://www.knowbe4.com.
About KnowBe4
KnowBe4, the provider of the world's largest security awareness training and simulated phishing platform, is used by more than 29,000 organizations around the globe. Founded by IT and data security specialist Stu Sjouwerman, KnowBe4 helps organizations address the human element of security by raising awareness about ransomware, CEO fraud and other social engineering tactics through a new-school approach to awareness training on security. Kevin Mitnick, an internationally recognized cybersecurity specialist and KnowBe4's Chief Hacking Officer, helped design the KnowBe4 training based on his well-documented social engineering tactics. Tens of thousands of organizations rely on KnowBe4 to mobilize their end users as the last line of defense.
Number 161 on the list Inc. 500 of 2019, #34 on 2018's Deloitte's Technology Fast 500, and #2 in Cybersecurity Ventures Cybersecurity 500, KnowBe4 is headquartered in Tampa Bay, Florida, with offices in Brazil, Australia, Japan, England, the Netherlands, Germany, South Africa and Singapore.