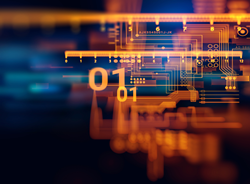 "The rewards of branded prepaid card platforms are vast. Yet, businesses must understand the significant risks they face if they don't select an implementation partner that strictly follows the regulatory and compliance rules governing the industry and does not have the fintech security know-how."
PORT OF SPAIN, Trinidad (PRWEB) October 22, 2020
Too often security and compliance are not prioritized when choosing a partner to help set-up a white label prepaid card software solution. But that can add up to an epic brand fail, according to Steven Foster, Founder, KnowByLity (KBL). His organization has built a reputation as a leader in development of custom mobile and desktop platforms and customer experience platforms, including software solutions for white label program platforms.
"The rewards of branded prepaid card platforms are extensive. However, businesses must understand the significant associated risks they face if they do not select an implementation partner that strictly follows the regulatory and compliance rules governing the industry and does not have the fintech security know-how to protect against fraud, theft and personal information exposure," he stressed.
Foster offers this checklist of security and compliance proficiencies that he says should be absolutes when choosing a white label prepaid card program vendor:

Ensure all prepaid card apps and cards are designed and encrypted with fraud protection scheme, a secured EMV Chip and PIN, and preferably, facial recognition too.
The partner should have AML and KYC Specialists on staff who are well-versed in localized Know York Customer and Anti-Money Laundering processes and procedures.
Doublecheck to be sure the vendor has both an established Prepaid Card Issuance Fraud Management plan and formal Fraud Risk Strategy in place. These services help detect and reduce fraud.
Chargeback management functions are important to help with recovery of lost revenue from chargebacks and prevention of future chargebacks. Companies that manage chargebacks effectively have more secure transactions, higher customer retention and improved satisfaction overall.
Partners should offer real-time background checks on a global scale.
In-depth fraud support should be offered 24-hours-a-day, seven-days-a-week.
Payment guarantees should be firmly in place.
"The fintech arena demands strict adherence to regulatory compliance standards and rigorous attention to security safeguards. A white label prepaid card platform is meaningless if it does not prioritize these as it opens app and card users to risk and subsequently diminishes the brand of the associated business," stressed Foster.
------------------------------------------------------------------
About KnowByLity: KBL offers comprehensive mobile and desktop platforms tailored to clients' varying needs along with customer experience platforms. Its software solutions ensure white label programs are rich in features and functions, simple to use, graphically appealing, and above all else, compliant with all financial services' regulatory requirements. For more information on KBL and its solutions, please visit http://www.kblholdings.com and http://www.bancked.com.