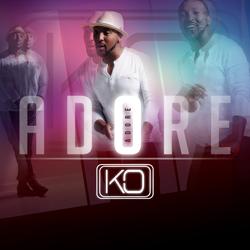 Love is my weapon, Music is my religion, peace is in my soul.
Tanner Al (PRWEB) August 06, 2014
Koos Records is proud to present to the world Artist KO and his debut single "ADORE" available now on iTunes, Amazon, Google Play and all digital outlets. "ADORE" is a very uplifting, high energy, fun, Happy, love song that will keep you moving from the minute you start listening until the end of the song. "ADORE" is the first single from the soon to be released album "The Addendum" coming soon. It's KO'S best material yet and definitely a song that you will put on repeat.
KO released a jaw dropping video of "Adore" on July 15th 2014 that added even more excitement and anticipation for the song's release on August 5th 2014. Watch the "ADORE" video here. This impressive track is a Latin romantic concept that has the dominance of pop soul.
KO is making a major impression in the music industry and is transitioning into a new direction. His confidence and smooth vocal ability has been proven to be out-of-the-box in both religious and pop message presentation for most traditionalists; and even some progressives. KO is a multi-talented composer, arranger, producer, barber, contractor, family man, comedian, friend, visionary, and male singer. More information can be found at his website http://www.koworldwide.com.
KO has performed at the Annual Bay Fest, Alabama's largest music festival (Mobile, AL), which featured other performances by Jill Scott, Wiz Khalifa, Anthony Hamilton, B.O.B., and Ludacris, just to name a few. KOs musical inspirations include: Stevie Wonder, John Mayer, Fred Hammond, Maroon 5, John Legend, Shania Twain, and Kelvin Wooten. It may be flattering to be compared to John Legend, a man representing the zeniths of his profession and that is well-known by the masses. Here too, KO fits nicely with his highly recognized vocals and lyrics.