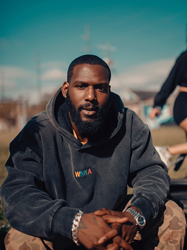 Content is our language. Media is our medium.
LOS ANGELES (PRWEB) November 26, 2020
Kofi Siriboe, Actor, Director and star of the Ava DuVernay's critically acclaimed drama, Queen Sugar and box office hit Girls Trip, is set to launch his new venture, a media lifestyle brand called WE'RE NOT KIDS ANYMORE (WNKA). On Black Friday, November 27, the company will launch its first initial phase with Timeline, a portal to the past and a preface to the future—it's an interactive web experience featuring a curated selection of 1000+ events from the past two decades (2000–2020).
Siriboe and tech partner, Julian Lane, set out to build a global archive celebrating and illuminating time, along with all the iconic cultural moments that helped shape our generation. As Siriboe explains, "WNKA is a network of nostalgia connected via media & memories. Our space is a hub for discovery and transformation. As students of alchemy, we believe the concept of education is long overdue for redesign."
Having joined in the Black Lives Matter protests in response to the deaths of George Floyd and Breonna Taylor, the desire to create a space for authentic conversation turned into action. With the launch of Timeline, WE'RE NOT KIDS ANYMORE explores the intersection of tech, education and entertainment, utilizing the past as a vital tool in reimagining the possibilities of the future. "Content is our language. Media is our medium," says Siriboe.
Tech partner and co-founder, Julian Lane, described the experience of developing WNKA. "When I think of Timeline, I'm really learning about myself. Nostalgia, reflection, and opening memories is a form of re-learning and re-experiencing yourself. It's really an exploration process for anyone who taps into it. It's like therapy. As two African American men in America, we knew we couldn't sit silent during the current social movement. We wanted to assert our resilience and create a space to preserve our cultural moments. We moved with urgency to remind ourselves, and young people globally, how far we've come, and how we have prevailed over adversity."
When asked his favorite date on Timeline, Kofi excitedly explains, "November 27th! The true genesis of WE'RE NOT KIDS ANYMORE is the day we share the space with the people. It's a universal call to action, as well as an opportunity to reclaim the narrative of our generation." Siriboe continues, "Now that we're conscious of the space between adolescence and adulthood, our goal is to create anchors, equipping ourselves with the necessary tools to restore balance where we feel imbalanced. These foundations are the structures that we'll pass down to our children one day." Now kids, last but not least... Time Travel?
ABOUT WE'RE NOT KIDS ANYMORE
WE'RE NOT KIDS ANYMORE (WNKA) is a network of nostalgia, connected via media & memories; a unique unorthodox celebration of time. The community exists as an intersection of entertainment and education, utilizing media to explore and unpack the Information Age. From 2000 to 2020, Timeline was created to reintroduce, repackage and reconnect the charm of education, to the youth by providing a virtual space for users to experience with the swipe of a finger.