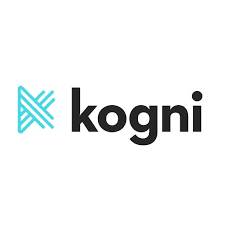 Kogni has a strong advantage in its ability to support compliance with CCPA and future proof against similar data regulations that are enacted in other states down the road.
PHOENIX (PRWEB) November 22, 2019
Kogni, provider of the leading enterprise solution to discover, secure, and monitor sensitive data, today announced full platform readiness to support compliance with California Consumer Privacy Act regulations (CCPA), which take effect on January 1, 2020 and are enforceable with companies doing business in California that collect consumers' personal data.
Many industry solutions are limited to identifying data in an enterprise database, but this is not sufficient to stay compliant with a consumers' "right to be forgotten" or request for every single piece of personal data they've provided to a company. Kogni offers a unique set of AI-powered security tools and controls that enable enterprises to identify, classify and protect all data no matter the type whether text, scanned images (e.g. a driver's license,passports,biometrics or W-9), PDFs, etc. and regardless of where the data lives (e.g. database, file share, public cloud and other third-party apps like O365, Salesforce etc.).
Kogni already provides a robust, market-proven solution for data governance and compliance covering personal data regulations such as GDPR, PHI, FERPA, and PCI. Over the past year, Kogni has implemented new capabilities to specifically address CCPA compliance. With this announcement, Kogni now offers the industry's most comprehensive solution for enterprises to get a headstart on CCPA compliance before enforcement begins and to stay compliant no matter what new data types or sources arise.
"The ability to properly discover and map customer data across our complex enterprise landscape has reduced our CCPA compliance implementation timeline from several months to literally days. More importantly, we are well-positioned to be able to comply with any future privacy regulations with Kogni's out of the box enriched privacy compliance capabilities," said Moussa Koulbou, Director, Production Engineering & Technology at Edgenuity.
"As with all data regulations, when California consumers request personal data assets, the onus is on the company to know exactly what data it has and where it lives," said Chandra Ambadipudi, CEO of Kogni. "This puts companies behind the eight ball especially as new consumer and enterprise technologies constantly generate, capture, and store all kinds of sensitive data in real-time making it tough to have a true holistic view. Kogni solves this for CCPA, and we have a strong advantage in our ability to future proof against similar data regulations that are enacted in other states down the road."
Enterprises can typically be up and running with Kogni's out-of-the-box solution in days as opposed to months. It is a fully managed platform and service, so companies don't need to be Kogni experts to benefit from the platform. For more tips on navigating CCPA and to understand if and how the new regulations affect your company, read our post here. For more general information about how your company can benefit from Kogni, visit http://www.kogni.io.
About Kogni
Kogni is a provider of the leading enterprise solution for companies to discover, secure, and continuously monitor sensitive data. Leveraging the latest innovations in AI and data analytics, Kogni helps organizations in financial services, healthcare, education and other verticals to comply with security and privacy best practices and industry guidelines spanning federal, state, and international regulations including CCPA, GDPR, PCI, PHI, HIPAA, FERPA, SOC 1 & SOC 2, ISO 27001, and more. Founded in 2018, Kogni is headquartered in Phoenix. For more information, visit http://www.kogni.io.