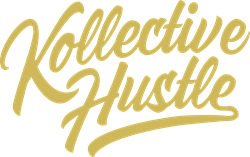 Our hope is to empower the next generation of Filipino American leaders and to bring these inspiring stories to the masses.
LOS ANGELES (PRWEB) November 11, 2020
ABS-CBN Global, the leader in worldwide Filipino media, today announced the official launch of its new brand Kollective Hustle which aims to uplift Filipino American leaders through digital storytelling and community building. Kollective Hustle, at its core, is a platform that promotes collaboration over competition, empowering the emerging, inspiring and educating, and strength in community. The brand aims to spotlight inspiring stories through video content, leadership panels, featured articles, and events that challenge what it means to be a disruptor in the Filipino community.
"Kollective Hustle represents a cultural turning point and movement among young entrepreneurs and leaders. Our hope is to empower the next generation of Filipino American leaders and to bring these inspiring stories to the masses," said Raffy Lopez, ABS-CBN Board of Directors and Kollective Hustle Advisor.
The launch of Kollective Hustle is part of ABS-CBN Global's continued commitment to bring Filipino visibility and talent to the mainstream stage. This includes the relaunch of myx, a premium content provider with general lifestyle and entertainment shows, the company's co-production of Yellow Rose, which released in theaters last month across theaters in North America with Sony Pictures, and a partnership with Tremendous Communications to spotlight its work to new audiences across the United States.
"We are thrilled to continue our partnership with ABS-CBN Global to help expand their content and offerings to new audiences and digital consumers," said Jeremiah Abraham, Founder and CEO of Tremendous Communications. "Filipinos are making a massive impact across all industries and we will ensure their work has a platform to be seen."
Kollective Hustle's newest original series, Hustle with Purpose, spotlights industry experts from various fields sharing what it takes to turn passions into professions, ideas into action, and creativity into careers. The series is hosted by Romeo Marquez Jr. and guests include Diane Paragas (Writer/Director, Yellow Rose), Ryan Letada (Next Day Better Founder & CEO), Rey Banatao (X Firestarter), Dante Basco (Actor/Director), artist Ruby Ibarra and more. The series can be found on kollectivehustle.com & airs Thursdays on myxTV.
"As a company that represents the needs of Filipinos everywhere, it is our responsibility to ensure that our community is equipped with support and positive role models that are making unique contributions to their respective fields," added Jun del Rosario, Managing Director of ABS-CBN North America.
The Kollective Hustle digital launch party will take place on November 12 at 6PM PT, featuring guest appearances by Nadine, SOSUPERSAM, Illmind, Guapdad 4000, with performances by Manila Killa, Kiana V, Hirie, Jeremy Passion, Gabe Bondoc, and Miles Medina. It will be livestreamed from kollectivehustle.com and @myxglobal on kumu.