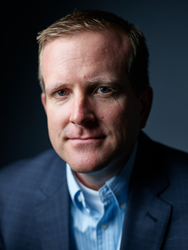 Age Restricted brands have the biggest opportunity to utilize Koupon's products and services to leap forward with age-verified digital offers, but all CPGs can benefit from Koupon's technology and experience. I am excited to be a part of the Koupon Team
DALLAS (PRWEB) March 10, 2021
Koupon, the leading promotion and data insights solution in the convenience store industry, today announced that Gregg Augustine has joined the company as EVP Strategic Partnerships and Business Development.
As a veteran in the tobacco and c-store space, Augustine will play a key leadership role in developing the next phase of Koupon's growth as it expands its offering into the age-restricted categories.
Augustine joins Koupon from Altria, the largest U.S. tobacco manufacturer. While there, Augustine held various executive roles, including Director of Trade Marketing, Vice President Region Sales and Vice President of Sales Strategy/Support. Most recently, he worked as a consultant providing sales and business development consulting services for convenience retailers, convenience distributors, logistics companies and a variety of CPG manufacturers in the food, general merchandise, tobacco and CBD categories.
"Koupon's digital promotion and age verification solutions make us uniquely suited to partner with age-restricted brands and provide an incredible opportunity for growth," said Brad Van Otterloo, CEO of Koupon. "I'm thrilled to have Gregg on our team to lead that growth. Gregg is highly respected within the industry and has developed a large network of meaningful relationships. I look forward to the strides he will make at Koupon."
"Koupon has made significant investments in its people, products and analytics to help CPG brands and Convenience Retailers make digital connections with their consumers," said Augustine. "Age Restricted brands have the biggest opportunity to utilize Koupon's products and services to leap forward with age-verified digital offers, but all CPGs can benefit from Koupon's technology and experience. I am excited to be a part of the Koupon Team."
About Koupon
Koupon provides c-store retailers and brands with the easiest way to connect and engage with shoppers to grow sales. Koupon works with brands to easily deploy personalized, channel-wide promotions, and helps retailers to secure additional brand trade spending and grow shopper engagement. Members of the Koupon Network — the leading c-store collaborative with 30 of the top 50 c-store retailers and over 70 brands — realize the benefit from Koupon's unmatched channel reach, proprietary technology and data, and campaign management services. Since its founding in 2011, Koupon has delivered over 4 billion offers. To learn more, please visit http://www.koupon.com
Media Contact
Koupon
Julia Hines, Director of Marketing
772-924-6340
Jhines@koupon.com