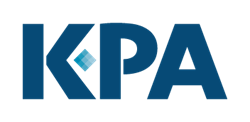 (PRWEB) April 20, 2017
The deadline for crane operators to reach compliance with the Occupational Safety and Health Administration (OSHA) is Nov. 10, 2017. Compliance services provider KPA (http://www.kpaonline.com) reported that companies are feeling the pressure to ensure their employees meet the guidelines for certification.
"Operators of most construction cranes above a 2,000 lb. capacity will need to be either certified by an accredited crane-operator testing organization, such as the National Commission for the Certification of Crane Operators (NCCCO), or qualified through an audited employer program," says a media contact from KPA. "These new rules are helping to clarify operator requirements and improve job-site safety."
KPA recommended that anyone hiring or operating in a state that requires special licensing must comply, and those companies should defer to local governing bodies for specific requirements. The OSHA ruling has no effect on state licensing, though the state could reconsider their licensing regulations due to the OSHA ruling.
OSHA Compliance 2017 Background

In 2010, OSHA drafted new compliance regulations requiring crane operators to receive certifications not only for specific crane types, but also for the carrying capacity of these cranes.
Some in the crane industry pushed back against the carrying capacity certification, claiming it would add extra expenses and keep cranes off job sites. Industry reps questioned OSHA's definition of certified versus qualified operators.
After going back to the drawing board, OSHA released its amended rules and corresponding deadline for 2017.
To learn more, visit http://www.kpaonline.com or call 877-877-2114.
About KPA
KPA LLC (http://www.kpaonline.com), based in Lafayette, CO was founded in 1986. KPA is a private equity-backed, highly profitable company with over 6,800 clients across North America. KPA delivers Environmental Health & Safety, Risk Management, HR Management, and Sales & Finance Compliance programs that help clients achieve regulatory compliance, control risk, protect their assets, and effectively manage people through a combination of intuitive software, interactive training, and onsite compliance audit services. KPA's clients can be found in the automotive dealership, insurance broker, light industrial, warehouse and distribution food and beverage, and manufacturing industries.