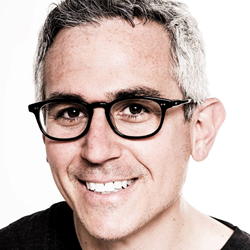 "We believe there is a disconnect in the niche midmarket asset class that has allowed us to consistently acquire these properties at a significant discount to replacement cost and peak pricing," Rod Kritsberg, Co-Managing Partner of KPG
NEW YORK (PRWEB) January 07, 2020
KPG is a highly targeted regional specialist whose founders have a 35-year track record investing in NYC and an operational platform and team with granular local market expertise. Fund 1 has been consistent with value-add returns.
KPG exclusively focuses on investments in NYC. The firm's strategy is to acquire under-performing, older properties and seek to add value through strategic capital improvements and leasing efforts. To date KPG Funds has acquired 141 East Houston Street, 30-32 Howard Street aka 2 Crosby and 446 Broadway. KPG repositions buildings as institutional quality in non-institutional sub-markets catering to the small to mid-size tenancy.
"Having acquired three desirable properties in prime locations with significant opportunities to add value, we are well underway in executing the strategy we with our investors when raising Fund 1 "Greg Kraut, Co- Managing Partner at KPG Funds
KPG aims to build a diversified portfolio of middle market office assets in NYC which have the ability to provide sustainable and attractive risk adjusted returns and natural hedge should a downturn occur. KPG focuses on middle market office buildings in demand-driven, supply-constrained sub-markets in NYC.
Fund I is pursuing a value-add strategy focused on under-performing middle market office assets in supply constrained areas. The fund targeted under-managed and distressed assets between $30 million and $130 million. Fund 1 is over 75 percent invested, with 4 acquisitions. KPG will ultimately target 5 to 6 acquisitions over the next 18-month period.
The fund has and will continue to invest in the acquisition, improvement and re-positioning of undervalued multi-tenant office properties in NYC to drive maximum value.
"We believe there is a disconnect in the niche mid-market asset class that has allowed us to consistently acquire these properties at a significant discount to replacement cost and peak pricing," Rod Kritsberg, Co-Managing Partner of KPG "We have a large pipeline of opportunities, which is why we have more than doubled our target equity goal for Fund II."
Rod Kritsberg and Greg Kraut both have more than 35 years of experience in commercial real estate, founded K Property Group in 2014. Two years ago, KPG launched K Property Fund 1, which acquired 3 office assets from the fund equity. KPG has already closed more than $200 million in transactions.
"The key to our platform's success is our specific focus on multi-tenant mid-market office assets, a strict underwriting discipline with a meaningful amount of margin of safety in all of our assumptions and an intensely hands-on approach with our asset management and property management," Greg Kraut, co-managing partner.
The KPG managing partners said their brokerage experience in this niche is an advantage that gives them insight into a deep pipeline of opportunities and a vision to see trends before others.
"As specialized operators, we understand what works in these properties, and we know exactly how to execute," Kritsberg said. "Further, our deep broker relationships enable us to review off-market properties and special situations regularly, giving us the ability to achieve significant upside by acquiring assets below market value at acquisition."
"KPG's portfolio currently comprises 3 properties in NYC and including 141 East Houston Street, 30-32 Howard Street aka 2 Crosby and 446 Broadway.