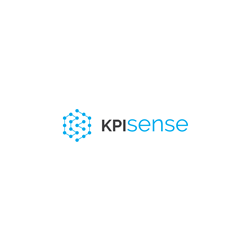 "This funding allows us to continue refining our all-in-one strategic finance platform that empowers SaaS business leaders to own their financial narrative by having their KPI dashboard, financial model, and board reporting in one cohesive environment."
CHICAGO (PRWEB) March 31, 2021
KPI Sense, a strategic finance platform for growing SaaS companies, today announced it has raised $1.1 million in seed funding to bolster product development and publicly launch its "finance-as-a-service" hybrid software and managed services platform for SaaS CFOs, finance teams, founders, and CEOs. The round was led by Network Ventures, with strategic participation by Goldin Ventures and other angel investors.
KPI Sense plans to use the capital raise to build out its engineering and product teams as the company continues to accelerate to meet customer growth and prepares to publicly launch the KPI Sense platform later this year. KPI Sense currently employs 15 people and plans to double its headcount by year-end.
"The finance challenges SaaS companies face are complex and unique. KPI Sense makes it easy for SaaS business leaders to visualize their financial data holistically for greater insight and action, while being guided by our SaaS financial experts at every phase of growth," stated Will Cordes, Founder and CEO of KPI Sense. "This funding allows us to continue refining our all-in-one strategic finance platform that empowers SaaS business leaders to own their financial narrative by having their KPI dashboard, financial model, and board reporting in one cohesive environment."
KPI Sense's proprietary model brings together accounting, billing, and customer data and transforms it into an enterprise-grade, technology-agnostic reporting platform that helps SaaS businesses identify customer trends, make key business decisions, prepare for board meetings, seek funding, and more. For customers who need more support, KPI Sense's team of SaaS finance experts works with customers to interpret results, unlock insights, and strategically plan for the future.
"Founders at high growth SaaS companies are great at identifying gaps in the market and building products to solve those challenges, but often they don't have the time, expertise, or resources to build out sophisticated financial reporting and analysis capabilities," stated Jeff Maters, Managing Director of Network Ventures. "And with the SaaS market growing exponentially thanks to its convenience, scalability, fast time to value, and the global transition to a larger remote workforce during the pandemic, KPI Sense is poised to erupt as existing SaaS companies accelerate growth and new companies arrive on the scene."
Since launching two years ago, KPI Sense has delivered a valuable combination of outsourced finance data, reporting, and expertise to SaaS companies who've enthusiastically embraced their finance-as-a-service model. For additional information about KPI Sense, its finance-as-a-service solutions, and its growing team, visit https://kpisense.com/.
ABOUT KPI SENSE
KPI Sense provides finance-as-a-service solutions that empower SaaS companies at every stage of maturity. Through modern, SaaS-specific financial models, insightful KPI dashboards, and seasoned SaaS finance experts, KPI Sense helps founders, CEOs, and finance teams gain previously unattainable insights into their companies. Founded in 2019, KPI Sense has served more than 60 SaaS customers across the globe and helped them turn their financial data into an asset instead of a liability. For more information about KPI Sense and our solutions and services, visit https://kpisense.com/.