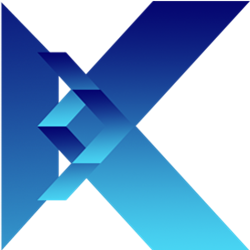 Lower fees make this an excellent platform for both sides
CARROLLTON, Ga. (PRWEB) November 20, 2019
Many people search online to learn about the freelancing economy and how it affects them. Krios.io web platform was designed for ease of use by freelancers and companies. Not long ago, the virtual assistant became known as a viable and respected online profession. Many of the world's top administrative and executive assistants have since joined the online workforce, which saved them from commute times and accruing transportation costs.
Steps to getting signed up: visit http://www.Krios.io if you are a freelance professional posting your skills or a company representative that hires freelancers. Click on the Register button. The signup experience includes adding a profile image or logo and is completed in just a few moments, by verifying account information and answering profile questions.
A list of current categories that a freelancer could list and offer includes: Graphics & Design, Writing & Translation, Programming & Tech, Video & Animation, Music & Audio, and Business & Marketing. With sub-categories of White Paper Writing, Viral Videos, Logo Design, 3D and 2D Models, Freelance Graphic Design, E-Commerce, Machine Learning, Lyrics & Music Videos, Video Editing, Voice Over, Virtual Assistant, SEO and many more.
Once a freelancer is hired, they manage their tasks and communications through the Krios dashboard. On the successful completion of the job, the freelancer is rewarded and paid. Both freelancers and companies can provide their feedback on the experience and review of the results. The company wanted to optimize the platform to create a seamless registration process. Additionally, Krios is the first and only crowdsourcing platform that allows payment in fiat as well as for cryptocurrencies, which showcases the KRI token.
In a June 2019 press release, the acquisition of Krios by The Digital Track was complete. Before the acquisition, the company offered web services and would fulfill marketing campaign requests. Technology milestones from the company have already included an updated token, rebranding, a token swap, and adjusting the business model from marketing to freelancing. As the development team continues the build and refinement, during the next several months, Krios will undergo updates. Further actions and another announcement from the Krios offices are expected in December 2019.
About the Company: With offices located in Georgia, USA, Krios is a global digital platform that connects employers with freelancers to provide a unique, results-focused partnership. At the http://www.Krios.io crowdsourcing marketplace, employers can hire skilled freelancers to complete tasks such as web and mobile app development, SEO, social media marketing, content writing, graphic design, administrative help, and many other marketing or technical projects. The Krios platform offers a fast, simple, and cost-effective connection to locate, hire, collaborate with the best professionals anywhere.
Contact Information: For press inquiries, please contact (Dwight Ringdahl / dringdahl@Krios.io) or call to (866) 687-2251.