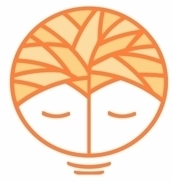 "After a competitive review process and pilot of EARS, we knew it was the right platform for the next phase of the study."
EUGENE, Ore. (PRWEB) July 13, 2020
Ksana Health today announced that their Effortless Assessment Research System (EARS) has been selected by the ABCD Study® to provide an integrated system to help understand how adolescents use their mobile phones and the impact of the devices on their brain development and mental health. The EARS Research Platform is new technology developed by the University of Oregon's Center for Digital Mental Health and exclusively licensed to Ksana Health to passively obtain sensor data from natural mobile phone use and map those data to known indicators of mental health.
Launched in 2015, the ABCD study is following nearly 12,000 youth, including 2,100 who are twins or triplets, for at least 10 years starting at ages 9 to10. ABCD is an NIH-supported, multi-institute research program that will generate robust data about how young brains mature. The study recently announced $290 Million in new funding to follow the children into important transitional periods of middle school and high school where device usage increases dramatically.
"The EARS platform stood out for its ability to automatically and objectively collect data without creating extra burden for our participants. This is critical so we can give clear, scientifically grounded advice to parents, educators, and teenagers themselves about the impact of phone use on healthy development." said Dr. Susan Tapert, ABCD Associate Director (Assessments) "After a competitive review process and pilot of EARS, we knew it was the right platform for the next phase of the study."
The EARS Research Platform is a comprehensive solution for mobile sensing and Ecological Momentary Assessment (EMA) research. The platform integrates a dedicated mobile app which passively collects data, a HIPAA compliant cloud-based data upload and storage system, a cloud-based HIPAA compliant control of communication with participants (i.e., EMA questions and notifications), a web-accessible (desktop and mobile) real-time data quality monitoring dashboard for research staff, and services to support data processing (feature extraction) and data analysis.
The ABCD study is the latest group to select the EARS platform for their innovative research projects. Previous customers include researchers at Duke University, University of California Irvine and the Children's Hospital of Bern, Switzerland.
About Ksana Health
Ksana Health was founded in 2019 in Eugene, Oregon in order to translate the tools and findings developed by the University of Oregon's Center for Digital Mental Health into products and services that will transform mental health care and research. Led by Dr. Nick Allen, a Professor of Clinical Psychology with extensive research and clinical experience, and Will Shortt, an experienced software business leader and startup CEO, Ksana Health aims to give clients, practitioners, administrators, and researchers the tools that will define the future of mental health.