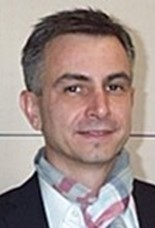 PRINCETON, N.J., and BASEL, Switzerland (PRWEB) March 17, 2021
Alan Vanderborght said, "I am thrilled to have Jean join our team. He brings more than two decades of diversified corporate and business development experience in the pharmaceutical and biotechnology sectors, spanning a broad range of therapeutic areas, asset (biopharma product as well as technology platforms) stages, and deal structures. I am convinced that KYBORA GmbH will experience a rapid growth under his leadership and I look forward to working closely with him in the coming years to achieve our vision of building a global advisory firm whose mission is to help Life Sciences companies achieve enduring success."
Dr. Jean Chatellier added "The Company is a unique global advisory firm that really understands its clients' needs and possesses an unparalleled global network within the major Life Sciences marketplaces. I am pleased to join KYBORA to help them grow in Europe."
Prior to joining KYBORA, Jean was Chief Business Officer at Besins Healthcare, where, in three years, he completed 15 deals that are expected to generate close to $0.5B in revenues over the next five years. Before Besins Healthcare, he was Vice President Business Development at Avadel Pharmaceuticals where he contributed, starting with the acquisition of Éclat Pharmaceuticals, to the transformation of a standalone drug delivery fee for service business into a profitable specialty pharma. Before that, Jean was Director of Business Development at Micromet (now Amgen) where he participated to strategic partnerships (altogether for over $1B value) with Bayer Healthcare Pharmaceuticals, Boehringer Ingelheim, Lonza and Sanofi. He also worked for Crucell (now Johnson & Johnson) as business developer and, various Venture Capital firms as CEO and liquidator. Jean was the founding CEO of Avidis (now Osivax), a Medical Research Council ("MRC") spin-off set-up with Sirs Alan R. Fersht and John E. Walker (Nobel Prize in chemistry 1997). He holds a PhD in Biochemistry and Molecular Biology (Strasbourg, France) and performed post-doctoral research with Sirs Allan R. Fersht and Greg P. Winter (Nobel Prize in chemistry 2018) at the Center for Protein Engineering of the MRC (Cambridge, UK).
The recent inception of KYBORA GmbH is part of the firm's constant expansion across all major Life Science markets in the United States and Europe and, in the near future Asia and LATAM.
About KYBORA – KYBORA is a global advisory firm whose mission is to help Life Sciences companies (Pharmaceutical/Biotech/MedTech) achieve enduring success by offering optimal M&A (buy/sell), licensing (in-/out), fundraising and strategic consulting services globally. Headquartered in Princeton (USA), KYBORA has also representatives in the USA (San Francisco and Miami), LATAM (Brazil, Colombia and Mexico), Europe (France, Germany, Spain and Switzerland), CIS-CEE (Hungary, Russia and Ukraine) and MENA-GCC (Saudi Arabia), and partners in Japan, China, India and, Argentina. Altogether, KYBORA offers the best combination of global reach and local knowledge. For more information, please visit https://kybora.com and follow us on LinkedIn at https://www.linkedin.com/company/kybora/.
KYBORA Contacts – Alan Vanderborght, Chief Executive Officer (alan@kybora.com - +1 609 970 4398) and Jean Chatellier, Executive Vice President and Managing Director (jean@kybora.com - +33 609 102 105).