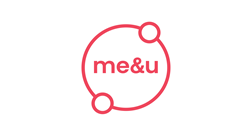 "Smart technology reduces labor costs, takes the load off servers, increases spend per order, and elevates the customer experience."
AUSTIN, Texas (PRWEB) February 28, 2023
The repercussions of the pandemic persist despite outward appearances suggesting that the worst of it is in the rear-view mirror. The acceptance of the "new normal" is a justifiable coping mechanism that belies the fact that nothing will ever be the same. Industries worldwide were hit hard, but the food and hospitality industry was hit the hardest, with employment dropping by 86%,(1) down 750,000 jobs, about 6.1% of its pre-COVID levels.(2) At the peak of the pandemic, restaurant and food service revenues were down $240 billion, with more than 110,000 restaurants closing their doors.(3) Staff shortages, inflation, and supply chain disruptions are crippling small business owners. And larger corporations and chains are not immune to the post-pandemic fallout. Brian Duncan, President of me&u USA, a global leader in at-table ordering specializing in restaurants and bars, advises, "At its core, hospitality is all about building solid guest relationships and meaningful interactions; it's about loyalty. Smart technology reduces labor costs, takes the load off servers, increases spend per order, and elevates the customer experience."
Eating and drinking establishments are the primary driver of the total restaurant and food service industry.(4) A recent survey found that 44.25% of people eat out at least one day per week.(5) With menu prices going up and wait times getting longer due to inflation and staff shortages, customers are getting frustrated. Another survey concluded that, even at the finest restaurants, over 80% of patrons would only be willing to wait up to 30 minutes for a table, with 26% leaving after 15 minutes.(6)
It's a high-tech world, with each day bringing with it another innovation at lightning speed. As of February 2023, 6.92 billion people worldwide own a smartphone; that's over 86% of the world's population.(7) Rather than hail a cab — open a ride-sharing app. Rather than wait in line at the airport — check in at a kiosk. Rather than go out to a movie theatre — choose from thousands of on-demand films from the couch. "However," Duncan observes, "hospitality is still stuck in the dark ages. High-friction ordering, slow and clunky payments, and labor challenges lead to low profitability and a poor customer experience."
It's time for an upgrade. With its "Scan. Order. Pay." technology, me&u combines great convenience with great human interaction. It's sleek, elegant, and seamless. It starts with a scan, where guests scan a QR code using their smartphone. Next, guests order from an interactive visual menu and pay with one click. Manual orders are typically expensive, slow, and inefficient. Duncan says, "me&u transforms servers from order-takers to magic-makers. We optimize the tasks a server has to do, so they can spend more time elevating the guest experience​."
Less wait time translates to faster table turnover, and restaurants can bring in an additional $30 per table per night. For a restaurant with, say, 50 tables and 50 locations across the country, this would be a huge uptick in profit. The number of tables for each server increases by 20% to 30%. Servers become Captains, with three Captains becoming the equivalent of ten servers. By utilizing me&u marketing tools like promo codes, loyalty, targeted ads, and email marketing campaigns, restaurants can incentivize guests to stay longer for another round, encourage them to come back for more, and start tracking their dining trends.
Manual order entry slows speed & increases the risk of human error, which can lead to transaction vulnerability due to limited fraud prevention checks. me&u offers order reconfirmation, pre-payment, and 3D security, which improves order accuracy and reduces fraud and chargeback risk.​ Restaurants can reduce comps by 50% and eliminate walkouts entirely. With a dynamic menu and innovative features like enhanced tipping, smart upsells, and featured products, me&u can increase customer spending by up to 30%.
Duncan explains, "Whichever way you look at it, smarter technology means smarter business. By integrating at-table ordering and payment into your existing operations, you're helping your team work more efficiently. Modern life is all about convenience: walk in, sit down, and order." Whether it's a club, bar, or restaurant — a global chain or a neighborhood diner — me&u provides the tools and solutions to streamline ordering and payments, level up customer experience, support staff, and easily track business insights and analytics. me&u makes hospitality smarter by enabling drink and dining venues to maximize revenue and efficiency through an intelligent and unified ecosystem. It's simple. Scan. Order. Pay.
About me&u
With a vision to be a global leader in the hospitality technology space, me&u is on a mission to help the global hospitality industry recover. Launched in 2017, me&u was conceptualized by Founder Stevan Premutico to transform the traditional ordering experience in a bid to solve deep-rooted structural issues that have been the Achilles heel of the hospitality industry for decades. The technology is not just a digital menu but one that is intelligent and highly personalized to the ordering experience for both the customer and venue. me&u presents the best of both worlds — seamlessly enabling greater human connection while ensuring efficiency for venues, greater client satisfaction, and retail growth. The company that Premutico has created works with operators, not against them, to create a more profitable future for the industry through fair financials, transparency, and a hospitality-led founding team. Visit meandu.com
References:
1) How the coronavirus recession and recovery have affected businesses and ... (n.d.). Retrieved February 17, 2023, from home.treasury.gov/system/files/271/Q2.21-ICIC-Recession-Recovery-Tracker-Report-Draft-Formatted-with-Cover-11.3.21.pdf
2) Ian Krietzberg, A. L. (2022, July 17). Restaurants are short-staffed, and that's taking a big toll on customers and workers alike. CNBC. Retrieved February 17, 2023, from cnbc.com/2022/07/17/customer-service-suffers-at-short-staffed-restaurants-as-covid-takes-toll.html
3) KateRogers. (2021, January 26). Restaurants staged nimble responses to Covid's blows in 2020, but 6 years of growth were wiped away. CNBC. Retrieved February 17, 2023, from cnbc.com/2021/01/26/restaurant-industry.html
4) Restaurants continue to struggle filling job openings. NRA. (n.d.). Retrieved February 17, 2023, from restaurant.org/research-and-media/research/economists-notebook/analysis-commentary/restaurants-continue-to-struggle-filling-job-openings/
5) Swiers, A. (2022, October 7). New survey shows how often people typically eat out. Tasting Table. Retrieved February 17, 2023, from tastingtable.com/912246/new-survey-shows-how-often-people-typically-eat-out/
6) Spina, M. (2022, October 14). How long are you willing to wait for a table at a fancy restaurant? - exclusive survey. Tasting Table. Retrieved February 17, 2023, from tastingtable.com/1054963/how-long-are-you-willing-to-wait-for-a-table-at-a-fancy-restaurant-exclusive-survey/
7) Ash Turner is the CEO of BankMyCell. Following university graduation in 2003, Retrieved February 17, 2023, from bankmycell.com/blog/how-many-phones-are-in-the-world.
Media Inquiries:
Karla Jo Helms
JOTO PR™
727-777-4619
jotopr.com