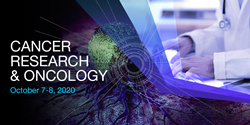 YORBA LINDA, Calif. (PRWEB) October 01, 2020
LabRoots, the leading scientific social networking website offering premier, interactive virtual events and webinars, today announced its Cancer Research & Oncology conference, to be held on October 7th and 8th. Proudly marking its 8th year providing a forum of in-depth collaboration and education for a broad spectrum of leading oncologists and physicians, top scientists, academic researchers, and industry and healthcare experts, this online event brings a united front on a global basis to accelerate progress in the fight against cancer.
This 2-day agenda promises to highlight innovative discoveries in basic, translational and clinical cancer research creating a comprehensive, unique scientific program for all participants. New research will be featured on topics including, the role of evolution in drug and radiation resistance of cancer, the latest in immunotherapy and other novel cancer therapeutics, health disparities: how cancer impacts the underrepresented and underserved, molecular and genetic guidance versus standard of care, and new methods to understand cancer biology.
A stellar lineup of distinguished presenters via scheduled and on-demand discussions span a variety of approaches and disciplines such as, oncogene additivity in the PI3K pathway in cancer, first-line therapies for patients with metastatic clear cell renal carcinoma and prostate adenocarcinoma, the biology of cancer disparities: an innate immunity story, hereditary cancer genetics, transcriptome analysis of breast cancer clinical specimens with long-read sequencer, key benefits to having a multiplexing ddPCR system, high-throughput biomarker profiling in immunocology research and development, and much more.
On day one, a keynote presentation kicks off the event on 'Robotic Radical Prostatectomy: Lessons Learned from 14,000 Cases' delivered by Dr. Vipul Patel, Medical Director, AdventHealth Global Robotics Institute, Medical Director, AdventHealth Cancer Institute Urologic Oncology Program, Professor of Urology, University of Central Florida, sharing key outcome metrics for RALP. Patel is well-renowned for his contribution to the field of robotic surgery and prostate cancer, and the most experienced robotic surgeon in the world.
Followed thereafter by the most practiced laparoscopic and robotic surgeon in the Pacific Northwest, Dr. James Porter, Director, Robotic Surgery, Providence St. Joseph Health Care System and Swedish Medical Center, will discuss 'Retroperitoneal Robotic Partial Nephrectomy for Renal Cell Carcinoma' in a keynote lecture and reveal techniques for creating and optimizing the retroperitoneal space.
Day two leads off with Vivian Barry, MS, Senior Scientist, Pathology Group at Gilead Sciences explaining the 'Principals of Effective Method Development in Pathobiology Research' during her keynote delivery. And, Dr. Steven R. Patierno, Deputy Director, Duke Cancer Institute will round out the keynote speakers with a presentation on 'RNA Splicing and Ancestry-related Molecular Targets in Precision Oncology and Cancer Disparities' identifying approaches to pharmacologically target RNA splicing to mitigate cancer aggressiveness.
Greg Cruikshank, Chief Executive Officer of LabRoots said, "LabRoots has built a strong presence in the scientific arena through its virtual event offerings, and producing Cancer Research & Oncology 2020 commencing its 8th historic year, furthers our position to disseminate the latest cancer science, therapies, and critical data to combat cancer and improve patient care and outcomes."
Produced on LabRoots' signature platform, this online environment allows participants to connect seamlessly across desktop and mobile devices and encompasses a lobby, auditorium, exhibit and poster halls (featuring up-to-date emerging technologies and recent contributions in the field), and a networking lounge to encourage dialogue - a complete educational experience. By attending this event, you can earn 1 Continuing Education credit per presentation for a maximum of 35 credits.
To register for the event and for more information, click here. Attendees can follow the conversation online by using #LRcancer.
About LabRoots
LabRoots is the leading scientific social networking website, and primary source for scientific trending news and premier educational virtual events and webinars and more. Contributing to the advancement of science through content sharing capabilities, LabRoots is a powerful advocate in amplifying global networks and communities. Founded in 2008, LabRoots emphasizes digital innovation in scientific collaboration and learning. Offering more than articles and webcasts that go beyond the mundane and explore the latest discoveries in the world of science, LabRoots users can stay atop their field by gaining continuing education credits from a wide range of topics through their participation in the webinars and virtual events.