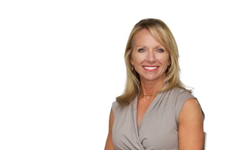 Her ability to seize the moment and anticipate trends and behaviors is well-known and well-documented in the industry. I am confident she'll lead our team to stay at the forefront of new innovations. - Tracy Meyer, vice president of operations and marketing at Labyrinthe Holdings Corp
MORGANVILLE, N.J. (PRWEB) July 07, 2020
Labyrinthe Holdings Corp announced the addition of its new Chief Marketing Officer, Carol Carrozza, to its team of leaders. Carrozza assumed the position on July 6, 2020.
Carrozza is joining Labyrinthe Holdings Corp coming from Ansell Healthcare, Inc., where she served as Vice President of Marketing, Global Marketing and Strategic Marketing for several health and wellness brands such as LifeStyles, Contempo, and SKYN. She was also beneficial in spearheading entry into China which led to the expansion of LifeStyles overseas. Carrozza also ran marketing for the medical division at Ansell for several years where she created a focus platform to support operation rooms and surgery centers through its innovative "Patient Protection Program" for surgical gloves, exam gloves, and topical coatings. In 2019 she was awarded "Top Women in U.S. Retail" honor from Drug Store News.
"I am pleased to announce Carol Carrozza as our new CMO," said Tracy Meyer, Vice President of Operations and Marketing at Labyrinthe Holdings Corp. "Her ability to seize the moment and anticipate trends and behaviors is well-known and well-documented in the industry. I am confident she'll lead our team to stay at the forefront of new innovations."
In her new role, Carrozza will be overseeing the planning, development, and execution of the Labyrinthe Holdings Corp's marketing and advertising initiatives. Her primary responsibility will be to generate revenue by increasing sales through successful marketing for the entire organization, using market research, pricing, product marketing, marketing communications, advertising, and public relations.
"I'm excited to join the Labyrinthe team and further energize ideas and innovations coming out of this group," Carrozza said. "It's truly inspiring to work with and join a group of forward-looking thinkers and innovators, where my own background and experiences in healthcare can add to their ideas for new products and markets. This is an exciting time in science and innovation, and it's an honor to be a part of a team that can change the course of healthcare."
Carrozza holds a bachelor's degree from The College of New Jersey (TCNJ) and a Master of Business Administration from Monmouth University in Long Branch, New Jersey. In her spare time, she enjoys speaking about marketing and advertising controversial products to marketing and business classes and the Public Relations Student Society of America (PRSSA) groups at Auburn University, Boston University, Emory University, Rutgers University and College of New Jersey, and others.
Earlier this year, Labyrinthe Holdings Corp launched its innovative soothing topical cream, Lefa, to the market. To learn more about Lefa and its products, visit http://www.lefalabs.com.
About Labyrinthe Holdings Corp
Labyrinthe Holdings Corp was founded in January 2020 as a complete, multi-layered product development, direct response, and brand marketing operation. Its team has spent the last 20 years developing new, innovative, and scientifically efficacious products with steady mass consumer appeal spanning from baby boomers all the way through millennials.