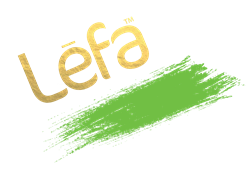 The concept of the "entourage effect" of botanical ingredients, a basic tenet of botanical medicine, forms the basis of the thought process behind Lefa.
LOS ANGELES (PRWEB) June 24, 2020
Labyrinthe Labs has announced its new strategic partnership with Verdant Oasis (VO) – one of the world's largest grower and extractor of phytocannabinoid rich hemp oils. Since VO is more than just a raw material supplier, their Vice President, Carl Germano, CNS, CDN has been instrumental in providing product development assistance with the science and formulation behind the company's newest product, Lefa, a soothing cream designed for fast-action relief of joint and muscle soreness.
With his expertise and Verdant Oasis' superior hemp oils, the company created the Joint and Muscle Support Cream formula developed with over 3,000mg of phytocannabinoids from VO Panoramic Entourage™ hemp oil (rich in naturally occurring phytocannabinoids including CBD), special stream distilled clove/pepper oils (rich in Beta-Caryophyllene), plus black cumin seed oil (thymoquinone), menthol and other botanicals. The concept of the "entourage effect" of botanical ingredients, a basic tenet of botanical medicine, forms the basis of the thought process behind Lefa.
VO's Germano, a New York Board Certified Clinical Nutritionist worked diligently with the Labyrinthe Labs team. His 40+ years of experience in product development in the dietary supplement (Country Life, Solgar, Bluebonnet Nutrition, etc.) and cannabinoid space (Inergetics, Verdant Oasis) aptly demonstrated the professional organization and supplier Labyrinthe Labs has chosen to partner with.
At Verdant Oasis, Germano works with his team from cultivation and growing of industrial hemp (from seed to finished product) to product development, education, and marketing assistance. Verdant Oasis uses EU Commission registered strains of true industrial hemp, employs eco-farming practices, and utilizes CO2 extraction technology to produce Panoramic Entourage™ phytocannabinoid rich hemp oil.
"We are pleased to have Mr. Germano and Verdant Oasis as our strategic partner," said Tracy Meyer, Vice President of Operations and Marketing for Labyrinthe Labs. "He brings exceptional leadership and nutritional experience to our innovation team, and his expertise in the cannabinoid and supplement space will help us continue to formulate high-quality products that our customers deserve."
Germano holds a master's degree in clinical nutrition from New York University. He is also the well-known author of "Road to Ananda: Simple Guide to the Endocannabinoid System, Hemp Phytocannabinoids/CBD and Your Health."
To learn more about Lefa and its products, visit https://www.lefalabs.com.
About Labyrinthe Labs
Labyrinthe Labs was founded in January 2020 as a complete, multi-layered product development, direct response and brand marketing operation. Its team has spent the last 20 years developing new, innovative and scientifically efficacious products with steady mass consumer appeal spanning from baby boomers all the way through millennials.
About Verdant Oasis
Verdant Oasis ("VO") is a vertically integrated grower and manufacturer of the highest quality phytocannabinoid rich hemp oils and other specialized dietary ingredients. In addition, VO goes above and beyond being a raw material supplier by providing our clients R&D support, marketing assistance, and delivering cutting edge education on the role of the endocannabinoid system and hemp phytocannabinoids for health and well-being. VO has unique IP and end-to-end control of the entire process, including specialized plant genotypes, refined agricultural & farming practices, proprietary extraction methodology and advanced post-extraction techniques. VO products are produced in FSMA-registered facilities, operated under strict HACCP & GMP controls.