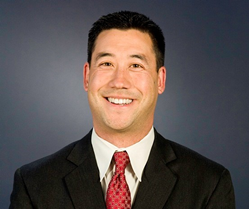 My goal for this seminar is that every dentist leaves with the ability to perform full arch immediate load cases at a high level.
LAFAYETTE, Calif. (PRWEB) September 19, 2019
Renowned prosthodontist and dental implant specialist from Lafayette, CA, Dr. Andrew Ferrier will present at the upcoming Full Arch Business Symposium held by BioHorizons® and Progressive Dental. The program is designed for dentists that are new to full arch immediate load dental implant treatments. This two-day course provides attendees with an A to Z look at this premium tooth replacement process, starting with the patient and ending with the treatment.
The Full Arch Business Symposium will be held on October 18-19, 2019 at Aloft Boston Seaport District in Boston, MA. The goal of the symposium will be to improve business strategies and clinical techniques, including increasing case acceptance, achieving exceptional treatment results and tips to streamline treatment. Presenters and leaders of the event include Dr. Ferrier, Dr. Arshiya Sharafi and Bart Knellinger of Progressive Dental. The two-day event, which includes a live surgery, educates clinicians on every element of a full arch dental implant treatment, including:

Recognizing eligible patients and properly diagnosing their condition
Performing the surgical steps
An introduction to the TeethXpress® method of tooth replacement
Minimizing chair time
Creating custom marketing strategies
This is Dr. Ferrier's second time presenting at this event. He and Dr. Sharafi teach similar courses throughout the country year-round. "My goal for this seminar is that every dentist leaves with the ability to perform full arch immediate load cases at a high level," says Dr. Ferrier.
Full arch dental implants are used to restore a patient's mouth after they have experienced complete tooth loss or have multiple failing teeth. Dental implants are placed into the jawbone to mimic the function of tooth roots, and a full arch prosthesis of new teeth is attached over top. Once the treatment is complete, patients can enjoy full function of their mouth again and have a smile they can feel confident to show off.
Dr. Ferrier has vast experience with full arch dental implants and has completed over 1,000 immediate load cases. This technique allows patients to avoid months of healing time and instead leave his office with aesthetically appealing and functional teeth the same day as their implant surgery. As a prosthodontist, Dr. Ferrier also specializes in the restorative aspect of the procedure, creating natural-looking full arch bridges for patients. His practice, East Bay Healthy Smiles, offers patients comprehensive dental care, including general dentistry, cosmetic treatments and dental implants. He is an avid instructor and works closely with BioHorizons to educate fellow dentists on full arch immediate load dental implants.
Those interested in learning more about the Full Arch Business Symposium, Dr. Ferrier, or how to receive dental implants as a permanent tooth replacement in Lafayette, CA, are invited to call East Bay Healthy Smiles at 925-283-0313 or visit the practice website at http://www.eastbayhealthysmiles.com.
About the Prosthodontist
East Bay Healthy Smiles offers cutting-edge care in Lafayette, CA, with a focus on general, cosmetic, and implant dentistry. Prosthodontist, Dr. Andrew Ferrier, received his Doctor of Dental Surgery degree from UCLA and his Post-Graduate Prosthodontics Certificate from the University of California San Francisco. He has served as the lead prosthodontist in the Oakland office of the nation-wide dental implant company ClearChoice and was an assistant clinical professor at UCSF. In addition to working at his private practice, Dr. Ferrier travels the country with BioHorizons, educating dentists on full arch immediate load dental implants. With his years of expertise in this treatment, Dr. Ferrier offers All-on-4® and TeethXpress® same day dental implant solutions at his state-of-the-art Lafayette, CA facility. To learn more about Dr. Ferrier and the services offered at East Bay Healthy Smiles, visit http://www.eastbayhealthysmiles.com or call the office at 925-283-0313.