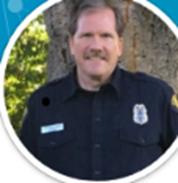 Mr. Meyers boasts 28-years of experience as a firefighter and was the LAFD's Fire Protection Engineer in charge of Fire Life Safety Plan Check and Permitting
LOS ANGELES (PRWEB) September 16, 2019
Fire Protection Group Inc., a Los Angeles-based consulting firm covering all aspects of fire safety for all types of business and residential properties, has announced that former Los Angeles Fire Department (LAFD) fire protection engineer David Myers is the firm's newest fire life safety consultant. Mr. Myers will be joining a team that includes his former superior, Retired LAFD Chief Al Hernandez, and George Saadian, Fire Protection Group's general manager and lead engineer.
The firm notes that Mr. Meyers boasts 28-years of experience as a firefighter and was the LAFD's Fire Protection Engineer in charge of Fire Life Safety Plan Check and Permitting until his retirement from the department. His background includes seeing to the fire safety of some of LA's most notable building projects, including the George Lucas Museum, Banc of California Stadium (the city's first soccer-specific arena), and the Korean Air Tower, aka Wilshire Grand, notes Fire Protection Group Inc. It adds that veteran firefighter has also overseen major restorations at the Los Angeles Memorial Coliseum, LAX, and the Westfield Malls in both Century City and Topanga Village. He also handled several key development projects, including the current Los Angeles Fire Code, the Citywide Methane Ordinance, and the LAFD's Certified Unified Hazardous Materials Program, says the consulting firm.
Fire Protection Group Inc. adds that its entire team is proud to welcome Mr. Myers. His years of in-depth experience in the details of fire safety compliance will make him an extremely valuable resource both the firm and its clients.
For more information on Fire Protection Group Inc. and the services it offers, readers can visit the firm's website at https://www.firesprinkler.com/ or call (888) 732-4200.