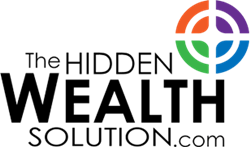 There may never be a better time to learn the retirement tax road you're on versus a different retirement tax road you can travel. The Dems are proposing a tidal wave of taxation, learn how to save tax on your money in 2020.
LAKE MARY, Fla. (PRWEB) February 13, 2020
Lake Mary, Florida top financial and wealth advisor Chuck Oliver broadcasted his most recent discussion about how to protect your retirement from the new tax rules. On Saturday February 8th and Sunday February 9th Chuck Oliver broadcasted his discussion on radio stations in Dayton, Ohio, Phoenix, Arizona, Tampa, Florida, Orlando, Florida and Jacksonville, Florida. His message focused on teaching baby boomers and retirees between the ages of 55 – 75 who have saved at least $200,000 in tax-deferred accounts (IRA's, 401(k)s, 403(b)s, etc.) about how to thrive in retirement.
Oliver stated, "There is a tidal wave of taxation being proposed. There are several ways you can not only protect your retirement, but you can protect your future inheritance to your children. The Democrats are proposing a tidal wave of taxes including Medicare for all, free college tuition, Green New Deal, doubling the capital gains tax, imposing a growth tax, increasing the federal tax rates, adding an extra social security tax to FICA, adding a 4% payroll tax, these are just to name a few. These programs will raise taxes and will be very costly and will be paid for from those of us who have saved for retirement. If there was a time to save taxes, the time is now. When 45 million people are responsible for the almost 1.6 trillion of student loan debt that Bernie Sanders is promising is going to be forgiven, there are a lot of voters that will go out and vote pro socialism. Go to http://www.taxessaved.com and learn how you can get a Saving Tax Optimization (S.T.O.P) analysis. There may never be a better time to learn the retirement tax road you're on versus a different retirement tax road you can travel. The Dems are proposing a tidal wave of taxation, learn how to save tax on your money in 2020. If we don't have Trump re-elected, this is a vital year to learn to save money in 2020. Request a tax savings analysis and receive my new guide, Retirement and Your Taxes, How to Protect Your IRA's from the IRS. Learn the solutions to prevent Uncle Sam from interfering in the inheritance of your children and grandchildren."
Oliver and his team of financial advisors have helped people for over two decades to address their financial uncertainties and develop a plan to prepare for as well as get through retirement. Oliver is a member of the Top of the Table, an organization that recognizes the top half of one percent of insurance and financial professionals worldwide. Some of Oliver's accomplishments include being a National Radio host, being a two-time best-selling author of "Power Principles for Success" Empower a Tax-Free Retirement Future and "Game Changes" Introducing the Tax-Free Business Owners Protected Pension Plan. Oliver is also an author of industry leading consumer educational books including "The Baby-Boomer Retirement Breakthrough" the unfair advantage of a S.A.F.E. and Secure Retirement, "What to do at 62" how to maximize Social Security Benefits and how to prevent benefits from being taxed and "My Debt into Wealth" how to be debt free while building wealth at the same time. For more on Oliver's accomplishments visit online at: https://thehiddenwealthsolution.com/charles-oliver
Oliver adds, "Retirement can very confusing and unsettling, particularly those who need help in understanding the SECURE Act recent changes. Education is the key. We want to increase people's knowledge so they can better plan before retirement or better plan in retirement. It's not tool late or too early. Improvements can happen now. We are very early in 2020 and well before the presidential election. If one has a IRA, 401K or a pension plan we can make recommendations. Social security benefits, Roth IRA's, Medicare premium management, flexible spending accounts (FSA), health savings accounts (HSA), adjusting your W-4 are all potential solutions that can offer tax savings. Get educated on these areas of opportunities so Baby Boomers and Retirees can make the most informed decisions. Start your education with a visit to the Hidden Wealth website where you can find featured articles that go into greater detail on The SECURE Act, claiming social security benefits, how to save on taxes as well as financial tips for Baby Boomers. To read these articles visit my website at: https://thehiddenwealthsolution.com/articles."
New in 2020, Oliver and his team are offering a free Saving Tax Optimization Plan (S.T.O.P) by visiting online at https://thehiddenwealthsolution.com/taxes-saved. Baby Boomers and Retirees will receive an easy to read, time sensitive Retirement and Your Taxes Guide once they fill out their information. This free guide offers more in-depth information about the SECURE Act, and the changes to required minimum distributions (RMDs), IRA inheritance changes to better understanding income taxes on social security benefits and more. No need to worry about a sales pitch or boring Wall Street waste of time information. Learn how you can Thrive in Retirement and remove Uncle Sam you're your income and in heritance. http://www.TaxesSaved.com
Oliver will take to the radio air waves again this coming weekend (February 15th and 16th 2020) on the following stations: Newstalk 550 KFYI in Phoenix, AZ on Sunday 11AM MST, Newstalk Radio WHIO 95.7FM/AM1290 in Dayton, OH on Sunday at 9AM EST, on Newsradio 970AM WFLA in Tampa, FL on Sunday at 11AM EST, in Jacksonville, FL on News 104.5FM WOKV on Sundays at 11AM EST and in Orlando, FL on Newsradio 93.1FM/540AM WFLA on Saturdays at 11AM EST and Sundays at 1PM EST.
The Hidden Wealth Solution is located at 250 International Parkway, Suite 146, Lake Mary, Florida 32746. For more information visit online at: https://thehiddenwealthsolution.com/