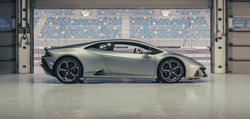 AUSTIN, Texas (PRWEB) May 13, 2020
Due to the economic strain caused by the coronavirus, the finance team of Lamborghini Austin is finding new ways to help customers shop for their next super sports car with peace of mind. The Lamborghini Austin 90 Days to First Payment Finance Program is available for those financing a new Lamborghini vehicle between April 6 and June 30. Contracts must be updated before June 30 to receive the benefits of this finance program.
This finance program is designed to provide customers the ability to purchase a new Lamborghini vehicle or a Selezione Lamborghini Certified Pre-Owned vehicle with relief on payments for three months after signing the contract. Prospective buyers can schedule an appointment with Lamborghini Austin to see a demonstration of their latest Lamborghini sports cars.
Shoppers can see how their vehicles perform and which vehicle variations are suited for their needs. The Lamborghini Austin inventory has the latest models with many variations. Customers can also speak with the sales team of Lamborghini Austin to configure their own Lamborghini model and have it shipped to the showroom for their convenience. Guests can call for an appointment or visit the showroom at will to see what is available.
Interested parties can learn more about the Lamborghini Austin 90 Days to First Payment Finance Program by visiting the dealer website, lamborghiniaustin.com. For more information on the latest Lamborghini models and how to finance a new or certified pre-owned Lamborghini vehicles, readers can speak with the professionals of Lamborghini Austin on the dealer website or by calling 833-331-0322. The Lamborghini Austin professionals will help visitors find the right model for their needs and work our terms with guests to best fit their budget.