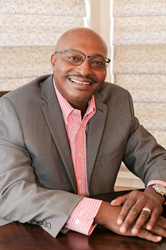 "The service Fresh Coat Painters provides is second to none. From our high-quality work and top notch products to our skilled, dependable, professional painters, we are a company you can trust." - LaMont Hampton
QUEENSTOWN, Md. (PRWEB) June 17, 2020
LaMont Hampton, the owner of Fresh Coat Painters of M.O.T., is excited to announce that he's expanding his Fresh Coat Painters franchise to include all of the Eastern Shore of Maryland.
Hampton previously only served Middletown, Odessa, Townsend, Smyrna, Newark and Dover in Delaware. With the expansion, Hampton is renaming the company to Fresh Coat Painters of the Eastern Shore.
"We got our feet wet serving Delaware since our launch in 2018 and we felt it was time to expand into additional communities. Between the people who live in the area full time, the summer homes and the retirement communities, there's definitely a need for a high-quality, dependable painting company. We are excited to be ready to work in the Eastern Shore to meet that need," Hampton said.
Fresh Coat offers residential and commercial painting services including interior or exterior painting, wood staining, and other services for nearly every protective coating application. They have a 24/7 receptionist, online scheduling, free detailed quotes, and they only use high-quality materials. Prior to launching Fresh Coat, Hampton spent more than 24 years working for Sherwin-Williams®, a Fresh Coat Painters' national paint partner. He is a paint and coatings expert and has more than nine years of high-level management experience.
As part of Fresh Coat's focus on service, they offer a 3-3-3 customer service pledge, so calls will be answered by a live person within three rings, a quote will be delivered within three days (customer schedule permitting) and the job will be started within three weeks. All Fresh Coat employees are specially trained, dependable and background-checked and Fresh Coat Painters of the Eastern Shore is licensed, bonded and insured.
"The service Fresh Coat Painters provides is second to none. From our high-quality work and top notch products to our skilled, dependable, professional painters, we are a company you can trust. With Fresh Coat Painters, you can rest assured that we will show up on time, exceed your expectations and leave you with a warranty we're proud to honor," Hampton said.
Fresh Coat was founded in 2004 as part of Strategic Franchising Systems. Since 2015, Fresh Coat has been included in the Bond's Top 100 and named to Entrepreneur Magazine's Franchise 500 list. Fresh Coat is also part of the International Franchise Association, the Small Business Association's Franchise Registry, VetFran and Minority Fran.
For more information about Fresh Coat Painters of the Eastern Shore or for a consultation, call 410-831-1691, email LHampton@FreshCoatPainters.com or visit https://www.freshcoatpainters.com/eastern-shore-md/.