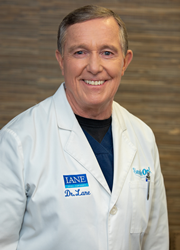 As oral surgeons, Drs. Lane have surgical backgrounds, years of training and education, and in-depth knowledge of the jaw.
PLYMOUTH, Mass. (PRWEB) December 09, 2020
Lane Oral Surgery provides hope to those with severely damaged or decayed teeth in Plymouth, MA with full mouth reconstruction now with or without a referral. Respected oral surgeons, Drs. William F. Lane and William M. Lane, offer a variety of treatment options to improve the function and aesthetics of a patient's smile at their practice, with offices located in Plymouth and Sandwich, MA.
Full mouth reconstruction is a treatment option that involves multiple forms of oral and facial care for patients with severe damage or trauma to the mouth and face. Those who qualify for full mouth reconstruction may suffer from:

Multiple missing teeth
Loose or shifting teeth
Pain or difficulty when biting and chewing
Heavily infected or decayed teeth or jaw
As oral surgeons, Drs. Lane have surgical backgrounds, years of training and education, and in-depth knowledge of the jaw. They are uniquely qualified to provide full mouth reconstruction, as only oral surgeons are able to reconstruct the delicate bones in the face or treat extreme lacerations if severe trauma has occurred.
During a full mouth reconstruction, Drs. Lane can provide permanent dental implants to replace damaged or missing teeth. They offer facial trauma treatment for those who have been in serious accidents or have suffered trauma to the face. They can also provide tooth extraction, bone grafting, and corrective jaw surgery if necessary. The oral surgeons and their staff at Lane Oral Surgery utilize industry-leading technology such as digital intraoral scanners and 3D cone beam CT scanners, as well as digitally guided implant surgery software, to plan and execute the most ideal and predictable outcome for each patient.
Those suffering from severely damaged or decayed teeth who are interested in learning more about full mouth reconstruction in Plymouth and Sandwich, MA are encouraged to connect with Drs. Lane for a consultation. To schedule an appointment with this team of oral surgeons, visit http://www.laneoralsurgery.com or call 508-746-8700.
About the Oral Surgeons
Lane Oral Surgery offers oral and maxillofacial surgical care at their offices in Plymouth, MA and Sandwich, MA. Renowned oral surgeon, Dr. William F. Lane graduated from Harvard University, received his doctorate from Boston University, and completed his residency training in oral and maxillofacial surgery in a combined program at Boston University and Tufts University. Dr. Lane created the revolutionary SmileOn!™ same-day full mouth dental implant solution to help patients with missing teeth regain their smile, confidence, and normal dental function. His son and esteemed associate, Dr. William M. Lane completed his medical degree from Boston University School of Medicine before graduating Summa Cum Laude from Tufts University School of Dental Medicine with his Doctor of Dental Medicine degree. He then completed his oral and maxillofacial surgery residency program at Boston University/Boston Medical Center. Together they offer a comprehensive list of high-quality oral surgical care including bone grafting, wisdom teeth removal, full mouth reconstruction, and cosmetic surgical treatments. The entire team at Lane Oral Surgery is devoted to restoring and enhancing the natural beauty of smiles. To learn more about these oral surgeons or the services offered at Lane Oral Surgery, visit laneoralsurgery.com or call 508-746-8700 to schedule a consultation.