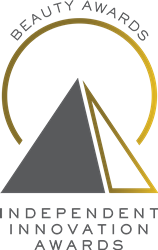 I wanted to create a brand that empowered women to be role models for each other by opening up the conversations about hair and beauty challenges and guiding other women how to navigate through it - Dalia Hadari, founder of L'ange
LOS ANGELES (PRWEB) November 03, 2021
The Independent Innovation Awards Program, the industry's most robust recognition platform for the innovators and leaders of the Beauty industry, today announced that Le Styliste™ from D2C beauty brand L'ange Hair® has been selected as winner of the "Hair Tool Product of the Year" award in the 2021 Awards Program. With over 2,000 nominations submitted worldwide, the Independent Innovation Awards program aims to evaluate and recognize the most outstanding and innovative companies, services, and products within the rapidly expanding beauty industry.
Weighing under a pound, Le Styliste is a light and incredibly powerful dryer. The brushless motor provides 110,000 RPM to dry hair 4x faster than the average dryer while also being remarkably quiet. (The reduced noise technology emits a remarkable 68-75 decibels of ambient noise compared to the standard 90-95). With advanced ionic technology and 1875 watts of power, it decreases drying time, helps retain moisture levels, reduces frizz, and leaves hair silky and lustrous.
Additional features include vibrant LED lights that enhance the display and make it easy to select from 4 heat and 3 speed settings, plus a cool shot button; a memory function that remembers previous styling settings; a self-cleaning function; overheat protection; an ergonomic design for dual-handed use; 9.8 ft. power cord; and an air concentrator and diffuser.
With technology at the forefront, L'ange has launched a wide range of other hair tools and products to cater to any and all hair types, including products like the Le Duo™ 360˚ Airflow Styler, with a unique built-in fan and air vents that allow users to cool, and lock in their look, while styling it.
"We are so honored to receive this award from Beauty Innovation. From the beginning, I wanted to create luxury hair products with quality ingredients and hair tools with the latest technology at affordable prices," said Dalia Hadari, founder of L'ange. "I wanted to create a brand that empowered women to be role models for each other by opening up the conversations about hair and beauty challenges and guiding other women how to navigate through it. It's the relationships with these customers and the relatability to one another that has humanized the brand and created a loyal following."
The competition is relentless in the Beauty industry as consumers look for premium products and services that standout from the rest. The mission of the annual Independent Innovation Awards Program is to honor innovation and recognize excellence, hard work, and success in a range of beauty industry categories, including Bath & Body, Hair, Lip, & Make-Up and many more. The 2021 Beauty Innovation Awards attracted over 2,000 nominations from around the world.
"Hair tools should be devised with the individual in mind. A tool that is flexible while also being lightweight and easy to use has always been elusive. With Le Styliste from L'ange, the problem is solved," said Travis Grant, Managing Director, Independent Innovation. "The secret behind L'ange's success is their dedication to innovative tools and products, coupled with a huge focus on exceptional customer support teams and an unparalleled online community of women who educate and learn from one another. Congratulations on winning 'Hair Tool Product of the Year!'"
L'ange's unique bond with its community has allowed the company to not only listen and respond to the market and its demands, but also create demand. The self-funded and family-owned company has acquired an astounding 1 million online customer reviews since its founding in 2017.
About Independent Innovation Awards
The Independent Innovation Awards program is devoted to recognizing and honoring the most innovative companies, services, and products. The Beauty Innovation Awards provides public recognition for the achievements of beauty industry companies and products including Bath and Body, Make-up, Skin, Retailers and Services, and more. For more information visit: beautyinnovationawards.com.
About L'ange
L'ange founder Dalia Hadari felt that getting ready should be easy and fun. She entered the beauty industry in 2017 intent on disrupting it by creating luxury hair products with quality ingredients and hair tools with the latest technology at affordable prices. In doing so, L'ange is able to empower people to express their inner beauty every day. Its unparalleled commitment to engage and bond with the L'ange community has allowed the company to not only listen to consumer demands, but also quickly respond to them by creating the superior products they desire.