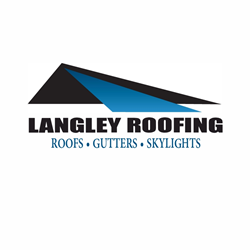 Our skilled team of roofing professionals will complete your repair or new roofing project right the first time, on schedule, and within budget.
CHATTANOOGA, Tenn. (PRWEB) May 28, 2020
On Easter night April 12, a devastating EF-3 tornado hit Chattanooga, Tennessee with winds reaching 145 mph. The deadly tornado killed four people and caused widespread property damage. 6,200 homes and commercial buildings were toppled and damaged.
Local businesses, like Langley Roofing, have risen to the occasion to help their neighbors during this difficult time, providing emergency tarps and immediate repair services to residents most at risk of flooding and structural damage.
The tornado damage came less than six weeks after EF-4 and EF-3 tornadoes hit Middle Tennessee on March 3, killing at least 25 people, injuring 300 others and causing more than $1.1 billion in damages.
"Langley Roofing has been established for over 55 years, and we've never seen anything like this before," said Jeremy Langley, owner of Langley Roofing, "out of town 'storm chasers' have descended upon our local community, wreaking havoc and exploiting customers with outrageous prices and inferior workmanship. We are doing everything we can to help our customers during this challenging time."
Langley Roofing enjoys an outstanding reputation in the greater Chattanooga community for delivering affordable, reliable, and quality workmanship. Langley maintains Worker's Compensation insurance, General Liability insurance, bonding, and endorsements.
The destructive spring weather comes in the midst of the COVID-19 pandemic, when business closures, mandatory quarantine, and social distancing guidelines have impacted the health, safety, and financial security of residents in Tennessee and across the United States.
"We are committed to helping our neighbors in the aftermath of the March and April tornados, and we are sensitive to the unique circumstances resulting from the current health crisis. Our skilled team of roofing professionals will complete your repair or new roofing project right the first time, on schedule and within budget," said Langley.
About Langley Roofing
Langley Roofing is a premier home roofing provider for the greater Chattanooga area, serving Hamilton County, Catoosa County and other surrounding areas. A third-generation, family-owned and operated company, Langley Roofing is fully insured, licensed and bonded. and a proud member of the National Roofing Contractors Association (NRCA), a member of the Chattanooga Chamber of Commerce, a member of the Homebuilders Association of Greater Chattanooga, and an accredited member of the Better Business Bureau (BBB).
To learn more about Langley Roofing, visit our website at: http://www.langleyroofs.com/ or call (423) 504-5056 today.