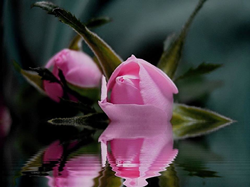 The Rose Award given to Lani Stark of Maui is a esteemed award reserved for those who bring greater good to our Hawaiian island populous. In this case a qualified community event headed by Lani Stark, that translated into an award-winning humanitarian effort.
MAUI, Hawaii (PRWEB) November 19, 2019
Our community witnessed first-hand the wonderful positive impact of Lani Stark's humanitarian efforts. Where she, during that time contributed to the greater enrichment of our island's people & culture - Stephanie Alvaro
The then governor of Hawaii, who was Mayor at the time Linda Lingle Stated "I am honored to celebrate the great efforts that Lani Bernard has made and give her my whole hearted thanks and the highest recommendation.
At that time, the county of Maui made available a vast amount of their community resources and network including the Governor, then mayor of Maui personally rallying the entire community of Maui county to join in this noble endeavor that Lani was spearheading at the time. Contributing benefactors were Bank of Hawaii, Hawaiian airlines, A&B, all major media groups, the hotel associations and many more.
The county of Maui and many other philanthropist joined in to gift Lani with a quarter of a Million dollars in monetary help and another $150,000 dollars in kind & pro bono services. All in odder to show their support and believe in her vision to inspire, motivate, empower and enrich lives through the positive performing arts and were willing to do whatever it took to help bring awareness to this large scale event that had a notable positive impact on the lives of Maui's people.
The Rose Award is a esteemed award reserved for those who bring greater good to our Hawaiian island populous.The award represents and demonstrates how such large events can create a measurable impact on a community, in this case a qualified major event headed by Lani Stark, that translated into a award-winning humanitarian effort.
Lani Stark is also a volunteer extraordinaire, for years she has worked selflessly to established programs to honor support and nurture community including underprivileged children. She has demonstrated an exemplary spirit of humanity and selflessly devoted to help others, while promoting human welfare, with care and compassion, philanthropy and values-based purpose and driven values. She is also the recipient of the Women's World Network (WIN) Humanitarian Award.
She will be long remember as a Woman of Valor for her generosity of spirit, unstoppable selfless work ethic and philanthropy. Her genuine benevolence, public-spiritedness, combined with social conscience, charity, kindheartedness & compassion are the corner stone of what we would like to see more of in this world.