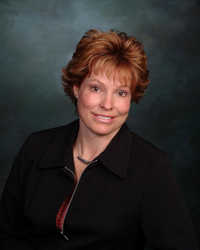 In this crazy market you need to have all your ducks in a row to get a home under contract.
Denver, CO (PRWEB) September 02, 2015
RE/MAX Agent LaRae Dosen shares the top five tips for 2015 that home buyers should know, before making that important purchase.
Buyers should follow these five tips for purchasing a home in 2015 to have the best experience possible.
#1 Find the right realtor
#2 Gather all the information and send it to the realtor as soon as possible
#3 Create a wish list for a future home
#4 Use flexibility to make the offer stand out
#5 Complete inspections and other due diligence
LaRae, who works in the Denver area, is an experienced Realtor, having won The Five-Star Real Estate Award for the past two years. "In this crazy market you need to have all your ducks in a row to get a home under contract," she says. LaRae's first and most important tip is to find a Realtor who will listen to the needs and wants of a client, a Realtor who communicates well and in a timely manner, and who wants what is right for their client. One needs a Realtor who can connect buyers to a lender, who they know will make it to the closing table on time.
After finding the right Realtor, tip number two is gathering all the information needed to become pre-qualified. "Get all that you need to the lender to get pre-qualified prior to looking at homes. This is important, so that you know the price range of homes you can afford and that the client is comfortable with the monthly payments," LaRae Dosen says.
LaRae adds that the client should understand that anything the lender needs is a priority and needs to be provided as quickly as possible so the deal does not get delayed.
Creating a "wish list" for a future home is tip #3. Now that the price range is determined, it's time to create a broad list of homes to see. "You want as many options as possible and being too specific may not get you enough options in this tight market." Looking at a good number of homes helps the realtor learn a client's style and understand their needs better.
Tip #4 is all about flexibility, and making an offer stand out. She suggests letting the realtor initiate with the seller by sending a letter introducing the buyer and lender, separately. "Be creative with offers. Possibly offering the seller free rent for a few weeks after closing and being flexible with the sellers. They have so many offers right now your offer needs to stand out,"
LaRae encourages diligence and persistent, even if the client doesn't initially receive the contract.
Her final tip is regarding the timeline for inspections and due diligence items. It's wise to keep things moving, so don't wait to have inspections or tests done. A Realtor should prepare the client for what to expect in the inspection. Handle the inspections with grace, understanding that the inspector's job is to point out all that's wrong.
Client's should have the realtor schedule a closing before the deadline, and have all their numbers in at least three days in advance.
LaRae Dosen emphasizes the importance of tip #1 - finding the right realtor. "A realtor should never push you, but needs to prepare you for the realization of how quickly things are selling. When you walk into the right house, you will know it is right. Have a realtor who is not afraid to cancel a contract if things do not feel right. This is for most people the largest purchase in their lives. It has to feel right."
For the right realtor in the Denver area, please call LaRae Dosen at (303)-263-6066.
About LaRae Dosen, RE/MAX Professionals
LaRae Dosen of RE/MAX Professionals has been in real estate for over 15 years. She has served on the Board of Directors for the Professionals Miracles Foundation. LaRae Dosen has also been the recipient of the Five Star Real Estate Agent award, which is published in Denver's 5280 Magazine. LaRae Dosen works with both buyers and sellers. LaRae Dosen's office is located at 9200 E. Panorama Circle, Suite 140, Englewood, CO 80112. For more information, please call (303) 263-6066.
About NALA™
The NALA offers local business owners new online advertising & small business marketing tools, great business benefits, education and money-saving programs, as well as a charity program.
Media Contact:
Tiffani Tendell
news(at)thenala(dot)com
805.650.6121, ext. 361