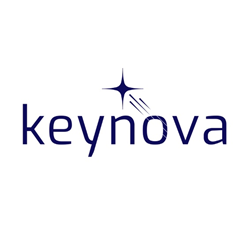 The importance of 'humanizing' the digital customer experience cannot be understated in the current consumer banking environment. When it comes to money and personal finances, responsive, multi-channel customer service from larger banks is still an imperative," said Susan Foulds, Managing Director.
WILMINGTON, Del. (PRWEB) November 17, 2021
Keynova Group, the principal competitive intelligence source for digital financial services firms, today announced the results of its Q4 Banker Scorecard benchmark measuring online banking capabilities. Bank of America continued its lengthy winning streak, ranking No. 1 with the highest Overall Score based on its comprehensive digital online banking offerings, strong financial fitness tools and consumer-focused educational resources.
Overall findings show banks are responding to pressures from low-fee digital challengers or neobanks by proactively helping customers avoid overdrafts and supporting an uncomplicated end-to-end digital process for opening new accounts. And although great strides have been made in digital customer service, institutions are still navigating the balance of delivering robust self-service capabilities while also offering a mix of live or near real-time customer support options to personalize assistance for a broad base of customers.
"The importance of 'humanizing' the digital customer experience cannot be understated in the current consumer banking environment. When it comes to money and personal finances, responsive, multi-channel customer service from larger banks is still an imperative for inquiries that go beyond support through self-servicing, automated chatbots, or quasi-intelligent virtual assistants," said Susan Foulds, managing director, Keynova Group. "While many banks introduced mobile-first innovations over the last several years, we're now seeing more of them also evolving their desktop offerings to meet diverse customer needs and expectations."
The semi-annual Banker Scorecard evaluates the largest 20 U.S. retail banking sites used by consumers to compare and open new deposit and loan accounts, monitor account activity and spending, move money and transact, manage and self-service accounts, and obtain guidance on personal financial topics and planning.
Key findings:
Larger Banks Challenging the Challengers
Competitive dynamics with low-fee challenger banks have prompted some banks to introduce new digital offerings including alerts and grace periods to help customers proactively avoid overdrafts. Five of the 20 banks offer customers extra time to address a negative account balance, and both Huntington and PNC send alerts informing customers how much time they have to replenish a negative account balance. Helping customers stay abreast of low balances, more than half (65 percent) of the banks send alerts in real time when account balances fall below a user-defined threshold. Bank of America clearly displays a link to its fee schedule and offers tips to avoid fees on the main accounts page.
Streamlined Digital Account Opening Drives Success
Offering the ability for consumers to digitally open bank accounts with ease is a competitive differentiator among today's leading banks – particularly as some banking challengers have launched interactive resources to guide new customers through the process. Most of the banks in the Scorecard (90 percent) now offer end-to-end digital account opening capabilities, and half proactively outline the open account process upfront so applicants understand the steps and are less likely to abandon an application. Many banks (80 percent) also include an application progress meter to guide applicant expectations. Only 25 percent of reviewed banks currently detail funding options in the account opening overview, yet most offer ACH funding from an external account or via debit or credit cards—conveniences that should be promoted.
Maintaining a Human Element Critical to Digital Customer Experience
Responding to consumers' demands for personal service when it comes to their money and personal finances, banking institutions have largely elevated their digital customer service capabilities – particularly during the pandemic. Some gaps still remain though. While several banks offer customer-specific guidance through their mobile apps, Truist is the first bank to introduce an early version of personalized insights specifically for online banking customers – providing guidance based on known customer data and account patterns. Virtual assistants are emerging in online banking (offered by two banks) and more than half support scheduling branch or phone appointments. Citi and U.S. Bank also now provide remote video meetings with bankers.
About the Q4 2021 Banker Scorecard
Syndicated for more than two decades, Keynova Group's semi-annual, fact-based Banker Scorecard objectively evaluates the largest 20 U.S. retail banking institutions' digital capabilities, customer experience elements and best practices for desktop users, and identifies evolving trends and insights that drive online banking strategy.
For more information about the Keynova Group Q4 2021 Banker Scorecard, please visit https://www.keynovagroup.com/scorecards/#banking.
About Keynova Group
Keynova Group is the foremost competitive intelligence firm providing trusted benchmarking insights and analysis of consumer and small business digital financial services, including banking, credit card, home lending, and insurance. Formerly known as Keynote, Keynova Group's Scorecards have served as the go-to source for prominent financial services firms to obtain reliable competitive intelligence and actionable insights since 1999. Keynova's proven methodology and highly detailed results help its clients maximize the value of their digital channels to deliver a premier experience to customers and prospects.