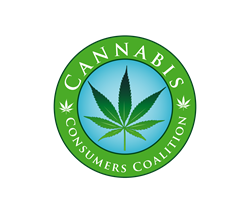 More importantly, I want to heal the harms created by the War on Drugs and help rebuild those communities by creating real ownership opportunities and economic security.
DENVER (PRWEB) June 10, 2020
After what seemed to be a complete stall towards moving forward on any social equity programs affecting the Colorado Cannabis industry, Larisa Bolivar, Executive Director of the Cannabis Consumers Coalition founded in 2014 and known for work on pesticides issues here and globally and also in adding PTSD to the Colorado medical marijuana registry, pushed to ensure that the definition of social equity candidate was broad and that a bill was introduced this session despite COVID setbacks to ensure social equity candidates secure licenses becoming available in 2021. Lawmakers on Tuesday submitted a last minute bi-partisan bill, House Bill 20-1424 Social Equity Licensees in regulated Marijuana that included Ms. Bolivar's recommendations of an inclusive definition. Being multi-racial including Latina, Native American, and white, she has seen the ravages of the War in Drugs within her family and experienced it first hand herself.
Last year, Coloradans passed an Accelerator Program pursuant to Senate Bill 19-224, known as the "Sunset Bill," enabling the creation of a licensing program to fast-track ownership for people who have been most harmed by the War on Drugs. Delivery and social consumption of Cannabis was also legalized last year opening up new licensing opportunities in Colorado, and Denver is also going to be opening up another licensing opportunity on the heals of the newly hot commercial real estate market, now is the only opportunity Coloradans have in nailing the final nail in the coffin of prohibition in Colorado by beginning to repair the numerous harms on behalf of drug war policies and procedures.
If Colorado doesn't act quickly to define what a social equity candidate this year, Coloradans that were most harmed by the War on Drugs will miss out entirely on securing ownership the industry. To help ensure that a definition was created in time to help new small business owners vie for precious licensing, the Cannabis Consumers Coalition hired longtime Colorado lobbyists and cannabis patient advocate, La destroyed my life as I knew it. I was a successful makeup artist with contracts with top cosmetic lines and lost those contracts and my steady source of income." Laments Ms. Bolivar. She goes on to explain that it has taken her over 15 years to rebuild her life including years of therapy for PTSD. "The violation of my personal freedom for doing something legal and never having my chance to defend myself was as devastating for my sense of safety and stability as it was my financial life and budding cannabis career as a dispensary owner and cultivator."
When Ms. Bolivar moved back to Colorado, she found that there were suitability requirements keeping her out of the industry including residency requirements that have never been challenged constitutionally and an extremely high financial barrier to entry. What was once a community effort with indoor operation in houses and small warehouses and greenhouses to a multimillion-dollar application out of reach for her as a daughter of an immigrant and working class multi-cultural family.
Ms. Bolivar wants to ensure that people in Colorado who were targeted by the War on Drugs, especially those who have the potential to be successful business owners to be licensed cannabis business owners. She herself has launched a hemp topical skincare product line, Bolivar Hemp Company, and is very familiar with operating a well compliant cannabis related business having also had a lucrative consulting career that she has used to fund her entrepreneurial and social justice efforts. This includes completing her masters from Regis University in public policy where she studied the cannabis industry and researched social equity for her masters, "Enduring racial disparity after cannabis legalization."
"I want to be able to operate a licensed cannabis facility to expand my product line and to also one day be able to include THC as an option for my customers. More importantly, I want to heal the harms created by the War on Drugs and help rebuild those communities by creating real ownership opportunities and economic security." She says, and adds "a broad definition ensures that people don't inadvertently get shut out simply because they do not have a criminal record from having been in prison or because the demographics in their zip code changed or they moved around a lot because of poverty."
A broad definition has reached consensus among all stakeholders and has been central to recent conversations by the newly formed Black Cannabis Equity Initiative, a consortium of black community and business leaders working together with cannabis industry and policy leaders to address Colorado's most pressing issues impacting people of color. John Bailey, the guiding force behind the Black Cannabis Equity Initiative said, "this conversation on social equity in the cannabis industry in CO, while 8 years and 8 billion dollars late, is starting to not only gain traction and momentum, but has garnered the support of multiple influential and serious voices in the state. We are still grappling with the industry on them having the "will" to do the right thing, however I think we have a teachable moment in the country and equity as well as respect are at the center of it all. It is only a matter of time. The BCEI "Inside Social Equity in Colorado" zoom meeting are a platform to engage legislators, industry leaders, thought partners and community on cannabis social equity issues."
This has been a major team effort on behalf of multiple stakeholders from the cannabis community and the Cannabis Consumers Coalition is grateful to have the opportunity to work multiple community members to pass this historic bill. For more information, please contact Larisa Bolivar at 703-244-4857.