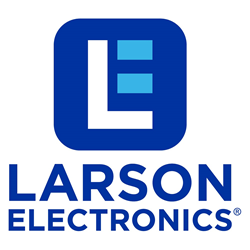 Kemp, Texas (PRWEB) December 19, 2016
With over 50 percent of people doing their Christmas shopping online this year (according to data from Statista), many are avoiding the crowded parking lots and long lines and enjoying the comfort of shopping from home. At Larsonelectronics.com, the ground shipping costs are complimentary with any purchase over $100. For those last minute shoppers, shipping can be upgraded to ensure delivery by Friday, December 23rd. With most items in stock, Larson strives to ship orders on the same day they are processed, as long as it is before 5:00PM central time.
Larson Electronics manufactures a wide range of handheld spotlights. From 100 watt halogen lamps, to CREE LEDs, and HID lights, Larson is confident that you will find something for the avid hunter or fisherman in the family. Larson also carries remote controlled spotlights, LED light bars, and handheld lanterns. Not sure where to start? For unique suggestions and recommendations, check out our special Gifts for Men section. Customer service representatives will be available during the week to assist with any questions you may have. Larson Electronics can be reached by calling 1-800-369-6671 or 903-498-3363 for international inquiries.