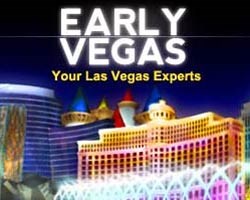 Las Vegas is known for world class dining, and the prix fixe Las Vegas Thanksgiving menus certainly further the stellar reputation of the host restaurants. Be sure to book reservation as far in advance as possible.
(PRWEB) October 26, 2013
A Las Vegas Thanksgiving is the perfect alternative to slaving away in the kitchen. Las Vegas is known for world class dining, and the prix fixe Las Vegas Thanksgiving menus certainly further the stellar reputation of the host restaurants. Be sure to book reservation as far in advance as possible. Below are the Las Vegas hotels with the best Thanksgiving menus of 2013:
∙Alize at Palms Las Vegas
There's no better place to stay, play, party and feast than at The Palms Las Vegas. Numerous restaurants are competing for best Las Vegas Thanksgiving menu, but the panoramic view at Alize Restaurant on the 56th floor of The Palms Las Vegas is difficult to top. To start, caramelized onion and white truffle panna cotta is the amuse bouche, a French term that literally means mouth amuser. Choose between kabocha squash soup, chilled terrine of foie gras or green salad for the first course. Next up, patrons can order dover sole, seared scallop or a cauliflower dish. The third course consists or turkey sausage, beef rib eye or tofu entrees. The dessert trio is a real treat for patrons and features pumpkin pie cheesecake, pecan caramel with dark chocolate beggar's purse and warm apple tart tatin with vanilla bean ice cream. Especially hungry patrons can opt for a $20 supplemental gourmet course.
∙Andre's Restaurant at Monte Carlo Las Vegas
Yet another prix fixe price, The Andre's at Monte Carlo Hotel Las Vegas hotel has cultivated an impressive Thanksgiving Las Vegas menu at $85 per person. The amuse bouche hors d'oeuvre is foie gras and chestnut mousse with green apple chip. Warm kabocha squash soup, crispy duck confit and port wine reduction combine to make up the first course. Patrons may choose between lobster sausage or mushroom ravioli as the second course. Four options are available for the third course: Andre's traditional turkey, pan roasted salmon, maple glazed pork tenderloin or warm vegetable tart. The fourth course is a red and yellow endive. Finally, dinner concludes with the selection of Andre's pecan pie, pumpkin pie or apple tart tatin. This year, Andre's is also offering Thanksgiving meals to-go.
∙Mon Ami Gabi at Paris Las Vegas
Mon Ami Gabi is a classic French Bistro located at the Paris Las Vegas Hotel Las Vegas. Known for it's steak frites and spectacular view of The Bellagio Fountains, Mon Ami Gabi is a popular Las Vegas restaurant on the Strip. The Mon Ami Gabi Las Vegas Thanksgiving Menu is nothing short of scrumptious. The four course meal begins with a choice between endive and blue cheese salad or fresh oysters on the half shell. Next, patrons can select either smoked salmon or butternut squash with apple soup. The main entree is a delectable herb roasted turkey with a gourmet stuffing and Jack Daniel's gravy. Finally, Thanksgiving dessert is extra sweet with pumpkin bread pudding or pecan and chocolate tart. Thanksgiving Dinner at Mon Ami Gabi is relatively reasonable, at just $50 a person.
∙Aureole Mandalay Bay
On the South end of the Strip, Aureole Restaurant at Mandalay Bay Hotel Las Vegas will host a stunning five course Thanksgiving meal. The Las Vegas 2013 Thanksgiving menu features gourmet accompanying sides with each course. Come with an empty stomach and a full wallet. Patrons can choose to dine in the Main Room for $80 or in the Swan Court for $90. There is also a supplemental wine pairing available for $55. The first course at Aureole Las Vegas on the 2013 Thanksgiving Menu is a winter black truffle scented Hudson Valley foie gras au torchon. Followed by a roasted butternut squash ravioli and confit chicken oyster as the second dish. The third course is a delectable herb roasted striped bass. Finally, chestnut crusted venison loin serves as the main course of the evening. Finish with petit brown butter roasted apple with Harvest Fruit chutney.
This article was written by Lauren Yap, Editor of EarlyVegas.com.
EarlyVegas.com is an authority on how to save money and get the best value when planning travel to Las Vegas. EarlyVegas.com searches the web for the best packages, specials, promotions, deals, and promo code offers that help travelers save and get the most value when booking hotel rooms, tours, and shows in Las Vegas.