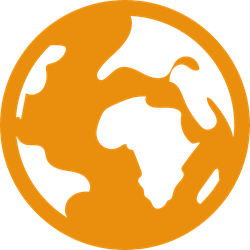 LAS VEGAS (PRWEB) November 18, 2021
GlobalSoko Foundation is officially launching their DadaSoko Global Virtual Marketplace with the Afro Winter Wear in the Desert Fashion Show on December 4, 2021 at the Waldorf Astoria Las Vegas.
A fashion runway will feature models showcasing the latest men's and women's clothing styles from Africa, exclusively designed, manufactured, and marketed by a new generation of talented young women fashion designers.
DadaSoko, which means "SisterMarket" in Swahili, is a joint project of two Las Vegas based organizations: GlobalSoko Foundation, which supplies the project funding, training, and organizational support; and Social Media Gateways, which provides the digital business transformation technologies that power the DadaSoko Global Virtual Marketplace platform.
Young women entrepreneurs face unique challenges in Africa and the developing world. The DadaSoko project is focused on providing the business training, digital tools, and initial financial support to empower these young business owners to overcome these challenges and grow their businesses by giving them access to global markets.
"We are excited to showcase these quality fashion designers from Africa here in our hometown of Las Vegas. The technologies that enable these talented young women entrepreneurs to expand their business opportunities to the world outside of their neighborhoods and villages were conceived and built right here. They are all eagerly looking forward to the official launch event, and we are very proud to make this possible for them," said Moses Kusasira, President of GlobalSoko Foundation, Inc.
About GlobalSoko Foundation, Inc.
GlobalSoko Foundation is a Las Vegas based non-profit social impact charity, dedicated to eliminating barriers to opportunity and providing technology solutions that transform, empower, and uplift the lives of people in underserved communities around the world.
GlobalSokoFoundation.org
About Social Media Gateways, Inc.
Social Media Gateways is a Las Vegas based technology company providing software in the fintech, marketing, and social commerce space.
SocialMediaGateways.com