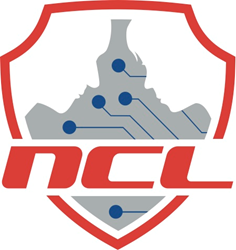 CHEVY CHASE, Md. (PRWEB) October 02, 2018
Hurry and get ahead of the cybersecurity game by playing the National Cyber League (NCL) Fall Season before it's too late. Late registration ends at 11:59 p.m. ET on Oct. 2.
High school and college students can practice virtual skills in the NCL Gyms and compete at appropriate varying levels amongst peers when they participate in the Fall Season. No previous playing experience is required, just a desire to learn, grow and validate a knowledge base.
Challenges and games are based on CompTIA Security+ and EC-Council Certified Ethical Hacker performance-based exam objectives that cover everything from Web Application Security and Traffic Analysis to Password Cracking and Open Source Intelligence.
Participants have full access to the NCL gym to work on exercises, can compete in the NCL Stadium, receive individualized Scouting Reports based on their performance, receive certificates of participation and the bonus is that top finishers earn prizes.
Late registration is $35 and ends Oct. 2 at 11:59 p.m. ET. For more information or to register, at http://www.nationalcyberleague.org.
About National Cyber League
The National Cyber League (NCL) provides a cybersecurity training ground in a high-fidelity simulation environment that requires participants to work individually in the Regular Season and in teams during the Postseason events. The NCL events are designed for participants to solve real problems with actual deadlines under time, technical and resource constraints. The NCL assists higher education institutions across the country in student preparation for its events and for professional certifications. Companies seeking qualified talent can access the NCL's Scouting Reports to evaluate potential cybersecurity professionals who have demonstrated skills in the NCL events. The NCL is where cybersecurity is a passion for students, faculty and the workforce. To learn more, visit nationalcyberleague.org.