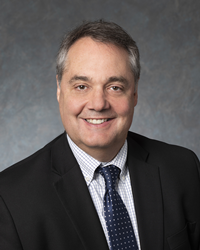 MINNEAPOLIS (PRWEB) January 27, 2023
Lathrop GPM LLP partner Tedrick A. Housh III, CIPP/US, CIPP/E will present at the 2023 Midwest Legal Conference on Data Privacy and Cybersecurity on February 7 at 10:20 am CST. His presentation is titled Employee Privacy Done Right – Avoiding Mistakes with Biometrics, Employee Data Requests, and More. Lathrop GPM is proud to be the named sponsor of the conference.
Housh serves as a leader of the firm's Data Privacy and Cybersecurity Compliance Group and is a frequent presenter on data privacy and security, social media, employment law, and the workplace. He assesses and reviews companies' information security and privacy practices and suggests improvements, advises clients on problems arising from the loss or disposal of personal data, protected health information, and key proprietary data, and crafts and updates website terms of service and privacy policies. The International Association of Privacy Professionals has designated Housh a Certified Information Privacy Professional / United States (CIPP/US) and a Certified Information Privacy Professional / Europe (CIPP/E).
The 2023 Midwest Legal Conference on Data Privacy and Cybersecurity will take place February 6-7 at the Minnesota CLE Conference Center in Minneapolis. An online replay of the conference will be offered March 9-10. This annual conference hosted by Minnesota CLE features new developments, practical guidance, and expert insights in the field of data privacy and cybersecurity law. Register to attend the conference here.
About Lathrop GPM LLP
Lathrop GPM is a full-service, Am Law 200 law firm with offices in Boston, Boulder, Chicago, Dallas, Denver, Jefferson City, Kansas City, Los Angeles, Minneapolis, Overland Park, St. Cloud, St. Louis, and Washington, D.C. Our attorneys help businesses, organizations and individuals grow and succeed, anticipate trends, plan for challenges and bring their visions to life. For more information, visit http://www.lathropgpm.com.