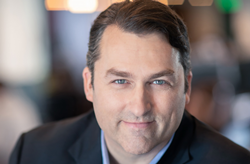 Surpassing the one million household milestone so quickly validates our belief that young Latinx viewers - especially cord cutters - weren't being served properly by existing channel options
LOS ANGELES (PRWEB) November 13, 2019
Latido Music, the only free television network dedicated to fans of all genres of Latin Music, has surpassed over 1.5mm households since its mid-June launch. The 24-hour channel is currently available on Samsung TV Plus, LG Channel Plus, Xumo, Distro.TV and Latido Music apps on Roku, FireTV, AppleTV and Android TV platforms.
"Surpassing the one million household milestone so quickly validates our belief that young Latinx viewers - especially cord cutters - weren't being served properly by existing channel options," says Latido Music Executive Vice President and General Manager Stephen Brooks.
Based on multiple analytics, Brooks estimates that Latido Music has been viewed in over 1.5 million households, or nearly 10 percent of Hispanic households in the US. "We're taking this acceptance to heart and are excited to expand our service to this audience with more original programs and music videos from across the Latin music spectrum," he says.
The linear channel features studio-hosted music video programs promoting current and classic releases from a library of thousands of official videos across the Latin Music spectrum. Latido Music supplements these video-centric shows with original music-oriented programming in the news, talk, reality and documentary formats.
"What Latido Music has accomplished in such a short time is impressive," says Jack Hobbs, President of ReVolver Podcasts and advisor to Latido Music. "It validates both the mission Latido Music brings to market, and the viability of free digital TV platforms for Latinx digital consumers."
Brooks added that current rapid growth sets the stage for more major announcements. "The end game is ubiquity, Latido Music on free, premium, AVOD, SVOD, linear and on demand platforms."
About Latido Music: Latido Music is a Television Network for fans of all genres of Latin Music in the United States, Latin America and Spain. Serving the population of over 100 million Spanish-speaking millennial and Generation Z viewers, Latido curates and creates engaging programming comprised of music videos, news, talk and reality shows, documentaries and more. http://www.latidomusic.com/us