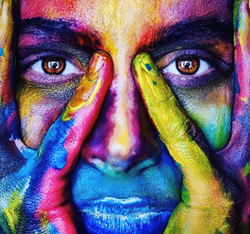 "I am myself. I refuse to fit into what people want me to be or expect me to be. I stand up for what I believe in and will fight for it."
NEWTON, Mass. (PRWEB) January 09, 2020
LatinTouch Agency is a new endeavor for Boston Proudly Latina entrepreneur Alexandra Arrivillaga DeCastro. The Company will have offices in Massachusetts.
Today, Alexandra Arrivillaga DeCastro announced the launch of LatinTouch Agency. The core initiative of LatinTouch Agency is to ensure Latinos are positivity represented in the business world. Ms. DeCastro has a background in consulting management, security, and communications that will support LatinTouch
Agency's goals. Prior to forming LatinTouch Agency, Ms. DeCastro was the CEO and Founder of Owl Management Consulting, LLC, Proplex 5, LLC, Social Biz, LLC and Lock It Up Security, LLC.
When asked why the need for such a company, Ms. DeCastro replied, "I saw that Latinos weren't fully represented in all businesses. For example I was told by a luxury gym called Lifetime fitness in Newton , MA 02467. I was not a good fit its located in an all white neighborhood. Yes, but it's also located next door to my condominium complex. This was heartbreaking and a hit on us latinos. I want business leaders to see that Latinos are not the stereotype that was assigned to them." As a Latin professional, she will help other Latinos who have faced discrimination as a consumer as well as an entrepreneur. Ms. DeCastro strongly believes in being authentic and consults with Fortune 500 companies to make their stores more comfortable for Latinos, which results in increased sales and social media connectivity. She understands the Latino and Portuguese communities in Boston and still has close ties to them. She believed that education was the key to success and went to Lesley College. She continued her education to earn an MBA and a doctorate. However, true entrepreneurship cannot be learned in a classroom. Ms. DeCastro's story is not unique, but her business expertise is.
The focus on LatinTouch Agency will be on strategy and inclusion consulting through innovative thinking, marketing and leadership. Ms. DeCastro has partners in Dubai and Barranquilla, who share in her philosophy that "success means making meaningful work that promotes inclusivity." The name LatinTouch Agency comes from Ms. DeCastro's passion to help Latinos leave their "touch" in our world.
The company is headquartered in Newton, Massachusetts with a second office in Westborough. For more information, please contact Ms. DeCastro at http://www.latintouchagency.com.