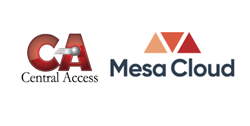 We want to ensure that no student falls through the cracks due to circumstance, whether they're learning in the classroom, or remotely at home.
AUSTIN, Texas and JACKSON, Miss. (PRWEB) January 28, 2021
Pearl River County School District, which serves the rural areas of Pearl River County, Mississippi, as well as Lauderdale County School District, which serves Lauderdale County and suburban Meridian, have selected Mesa Cloud as their student progress platform. The agreement builds upon a successful partnership between the leading School Information System in the state of Mississippi, Central Access, and software platform Mesa Cloud.
Together, Central Access and Mesa Cloud provide an integrated solution customized to Mississippi districts aimed at preventing COVID-19 from jeopardizing graduation for a single Mississippi public high school student. That added layer of intervention was the appeal for Lauderdale County's Director of Federal Programs and Accountability, Ken Hardy: "We want to ensure that no student falls through the cracks due to circumstance, whether they're learning in the classroom, or remotely at home. Mesa Cloud offers our administrators and guidance counselors a valuable safety net that will equip us to immediately identify schedule, transcript, or pathway errors that present obstacles for educational opportunities. We are excited about this partnership and look forward to using this program to positively impact student success in the Lauderdale County School District."
Added Pearl River's Student Support Coordinator, Morgan Cruse: "Despite the challenging circumstances, our district has prioritized student success and accountability. Adding Mesa Cloud as our student progress platform will enable us to automatically track student progress and ensure success"
Founded in 2017, Mesa Cloud is a new student progress platform, purpose-built to automatically track each student's progress toward their graduation path. A powerful logic engine customizable for each school district's unique graduation requirements automates otherwise manual, error-prone schedule and transcript checking. Already integrated with seven leading national SIS platforms, Mesa Cloud is fully integrated with Central Access, which serves 128 districts in Mississippi and more than 318,00 students. The Mesa Cloud and Central Access partnership enables Mississippi districts like Hancock County to reduce the technology deployment timeline and acquisition cost of the Mesa Cloud student progress platform.
About Central Access
The mission of Central Access Corporation is to provide those in the K-12 education community with tools to assist them in doing their jobs through the development and delivery of quality computer software products and top-notch support services. Established in 1954, Central Access has been servicing the K-12 education community every day since. What began with school supplies evolved into all-encompassing software solutions that cater to the needs of all aspects of the school district. Central Access works hand-in-hand with the Mississippi Department of Education as well other K-12 service partners to ensure they offer the best solutions possible to Mississippi public schools.
About Mesa Cloud
Mesa Cloud is a student progress platform that prevents students from slipping between the cracks due to transcript, schedules, and other data errors. By automating student tracking, Mesa Cloud provides a digital safety net for students, delivering districts an always-on alternative to manual efforts to find, flag and fix errors that jeopardize a student's trajectory. By automating what can be automated, Mesa Cloud frees counselors to spend more time on the precious work that cannot be. Founded in 2017 by an educator and a student and serving public school districts nationwide, Mesa Cloud is based in Austin, Texas.