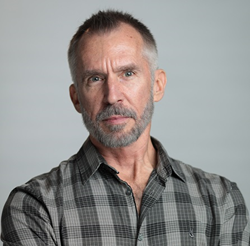 ATLANTA (PRWEB) June 25, 2019
Launch, an experience design agency headquartered in Atlanta, has hired Jerry Hudson, Moxie's former VP of Future Experiences, as Head of Innovation and Growth.
Hudson will partner with Launch's co-founders, Javier Santana and David Preiss, to drive internal and external growth strategies and lead the agency's focus on future enablement. In this new position, Hudson will engage with forward-thinking companies to capitalize on emerging technologies and trends relevant to their brands.
"Jerry has an uncanny ability to assess technologies and processes and predict which will deliver the most impact," said Santana. "His experience and foresight bring enormous value to our clients and our company, and we're thrilled to have him on the Launch team."
As a technology and cultural forecaster and a design leader, Hudson spent five years at Moxie where he created the agency's Future Experiences Group, established FutureX Labs and conceptualized the FutureX Live conference series.
Most recently, as Principal of Meta56Labs, he provided strategic solutions for emerging and future technologies in entertainment and media.
"Launch is a nimble, future-forward agency with an inclusive, transparent culture that really sets itself apart," said Hudson. "This is an incredible opportunity to work with a group of very talented creators all pulling in the same direction and doing meaningful, innovative work."
ABOUT LAUNCH
Launch is an experience design agency that combines data, strategy, design and technology to create meaningful products and experiences that help companies thrive. Launch was named among Inc.'s fastest-growing private companies in 2018, growing more than 200 percent over three years and nearly doubling in size and revenue. Powered by a team of thinkers, artists, creators and storytellers, Launch partners with top brands across a range of industries, including Salesforce, Autodesk, The Home Depot, NCR, Char-Broil and more. For additional information about Launch, visit http://www.launchxd.com