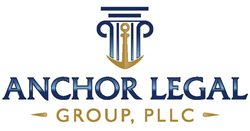 VIRGINIA BEACH, Va. (PRWEB) January 04, 2021
Joshua Coe, Managing Partner of the firm, is a tenacious attorney with extensive courtroom and business experience that brings value to his clients. Throughout his career, he amassed years of experience in which he invests into this new venture. His areas of focus are of a wide variety from complex personal injury and wrongful death, commercial civil litigation to business law.
Anthony Gantous, a Partner at the firm, focuses on medical malpractice cases. Early on in his career, he represented doctors, hospitals, and pharmaceutical companies, but now he uses the knowledge and experience he gained from that work to represent patients. He also specializes in medical privacy, wrongful death, serious personal injury, maritime law, and business litigation.
Stephen Lentz, a Partner at the firm, specializes in corporate formation, complex business transactions, entertainment law, intellectual property, non-profit law, foundation, church and ministry representation, simple and complex estate planning, and elder law. His career extends beyond the legal field, having worked in both academia, as a law school professor, and in the entertainment industry, as Senior Vice President of ad sales world-wide for the Family Channel and President of Middle East Television.
Macayla Nicolaison, a Partner at the firm, has extensive experience in corporate and employment law helping corporations, non-profits and churches maneuver the legal hurdles they need to stay open, grow and thrive. Over the course of her career, Macayla has worked with organizations, entrepreneurs, and business owners to help get their entities off the ground and stay in business.
Joining the firm as Senior Counsel, Shannon Bayona practices family law, civil litigation, personal injury, and a fierce advocate for religious freedom. With a strong background in federal constitutional litigation and appellate advocacy, Shannon has served as an advisor on legislation and policy for state and federal legislators, as well as government and private agencies. Using her expertise, she has also been a guest speaker for television and radio interviews, where she has helped shed light on cases concerning issues within those areas.
The attorneys at Anchor Legal Group, PLLC have pledged to provide their clients with the legal advice and services they need, regardless of the circumstances. If you need legal assistance, contact Anchor Legal Group, PLLC today at 757-LAW-0000 or visit http://www.anchorlegalgroup.com. Located in Virginia Beach, the firm serves clients throughout Chesapeake, Norfolk, Suffolk, Portsmouth, Newport News, Hampton, Eastern Shore and Virginia.