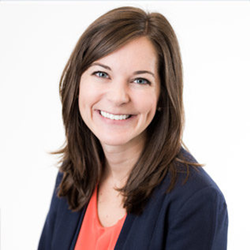 "People have strongly considered moving to other states," - Laura Nickolay, CPA, CFP®
MINNEAPOLIS (PRWEB) April 29, 2019
Laura Nickolay, CPA, CFP®, was relied upon by InvestmentNews for an article on the new tax reform law. The article focuses on how some Americans are surprised to find that their tax refunds are not as large as they anticipated. Furthermore, for those who owe tax many were surprised to find they owed more than anticipated.
Laura speaks to how many people did not connect the higher paycheck they were receiving on account of a lower withholding to a lower refund or more taxes owed.
In high tax states, the impact can be significant. "People have strongly considered moving to other states," she asserts.
Laura is often tapped to provide expert insight for news outlets. Laura graduated from the University of Minnesota with an undergraduate degree in accounting and later earned her Master of Accountancy degree. Prior to joining White Oaks, Laura spent over four years focused on tax compliance and consulting engagements for high net worth individuals and families. Her previous role in a Private Wealth practice allowed her a variety of experiences, including individual, trust, estate, gift and flow-through entity compliance and planning projects as well as rotations to the Deloitte offices in India and Hong Kong. Laura received her CPA certification in 2011, and the Certified Financial Planner ™ designation in 2016.
She is a member of the American Institute of Certified Public Accountants, the Minnesota Society of CPAs, and the Financial Planning Association of Minnesota.
White Oaks Wealth Advisors, Inc. and White Oaks Investment Management, Inc. are private, fee-only Wealth Management and Family Office firms within Minneapolis, MN and Longboat Key, FL that specialize in simplifying the complexities of wealth for upper net worth individuals. The firm offers an advisory team with over 60 years of experience in areas such as retirement planning, investment advice and management, family office services, estate planning, tax planning, stock option exercise, charitable gift planning, qualified plan distribution planning, and many other issues that individuals face in meeting and achieving their financial security goals. White Oaks Wealth Advisors, Inc. has been honored by having team members listed on the "Gulf Coast 500" by Business Observer, "Top 250 Financial Advisors" by Worth Magazine, "Top Dog's" by Bloomberg Wealth Manager, "5 Star Advisor" by Paladin Registry, "WiserAdvisor.com", "Best 150 Advisors for Doctors" by Medical Economics, "100 Top Advisors" by Mutual Funds Magazine and CNBC's Top Fee Only Wealth Management List.