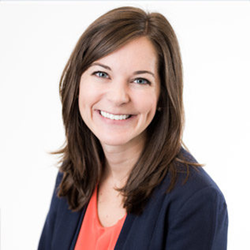 "I'm happy to have the opportunity to discuss these important tax changes with WCCO radio," - Laura Nickolay CFP®, CPA
MINNEAPOLIS (PRWEB) March 21, 2019
Two programs, Laura Oakes's and Cory Hepola's, have had Laura Nickolay of White Oaks Wealth Advisors on WCCO radio in February. The purpose of her appearances was to further discuss taxation and what people should be aware of during this busy tax season. Her insight reached thousands of radio listeners in the Twin Cities area. On Laura Oakes's show on the 21st of February Laura Nickolay discussed the differences in Minnesota versus Federal taxes this year. On Cory Hepola's show she discussed what people can expect in regards to refunds.
Laura graduated from the University of Minnesota with an undergraduate degree in accounting and later earned her Master of Accountancy degree. Prior to joining White Oaks, Laura spent over four years with Deloitte, where she focused on tax compliance and consulting engagements for high net worth individuals and families. Her role in Deloitte's Private Wealth practice allowed her a variety of experiences, including individual, trust, estate, gift and flow-through entity compliance and planning projects as well as rotations to the Deloitte offices in India and Hong Kong. Laura received her CPA certification in 2011, and the Certified Financial Planner ™ designation in 2016.
She is a member of the American Institute of Certified Public Accountants, the Minnesota Society of CPAs, and the Financial Planning Association of Minnesota.