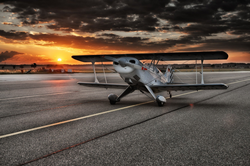 Logistics and compliance work together in aviation to make flying safer.
MIAMI (PRWEB) February 12, 2020
"Deep Cover" star Laurence Fishburne is the host of the educational show "Behind The Scenes". The show serves as a teaching tool and seeks to inform its viewing audience about a variety of issues impacting the world today. A new episode will feature industry experts in the field of aviation. They will highlight the critical role of logistics and compliance in the aviation industry.
The average person travels via airplane at least once in their lifetime. Most of the products the ordinary individual uses are made possible by being transports by an aircraft. Together, logistics and compliance play an important role in aviation.
Aviation logistics involves the ability to easily and quickly transport valuable resources – these resources can be either passengers or cargo – over great distances to improve the quality of life and standard of living for people globally. Logistics come into play any time anyone travels or purchases a product. Compliance in aviation is the laws and regulations in place for activities associated with the operation of an aircraft.
Logistics and compliance work together in aviation to make flying safer. People can travel without worry when airlines meet operating requirements, and sellers can rest easy knowing their product will arrive safely. Industry professionals will expand on the importance of logistics and compliance working together in aviation in a new episode airing soon on "Behind The Scenes."
The informational program "Behind The Scenes" with Laurence Fishburne is carefully given inspection before broadcast. The show has received numerous awards for its efforts in television.